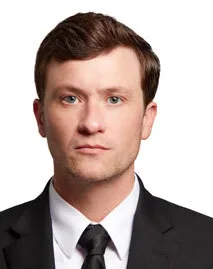 Brian Elkins was born and raised in rural South Georgia. Prior to law school, Brian earned his undergraduate degree in Criminal Justice from Valdosta State University while being a college athlete. He received his Juris Doctor from Florida State University College of Law where he graduated with Pro Bono Honors.
Brian started his legal career working for a large defense firm, representing insurance companies primarily in Workers' Compensation and premises liability actions. In that capacity, he gained valuable insight into the claims process from the insurance company's perspective and the tactics they use to minimize full compensation.
For the past 5 years, Brian has dedicated his practice to representing injured Plaintiffs throughout the state of Florida in auto accident and premises liability cases.
Brian is a member of the Florida Bar and the United States District Court for the Southern District of Florida.
Contact Us
About Your Case
We're ready to fight on your behalf. Request a free, no-risk consultation with our attorney's today.