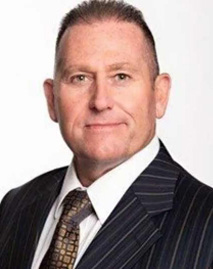 Motivated by a strong sense of justice and fairness, Robert Green a former detective and assistant prosecutor has been serving the legal needs of his clients in both Pinellas and Pasco communities for the last eighteen (18) years.
Rob's approach to his law practice is a client oriented one with personal attention to cost effective case management and prompt responsiveness to situational needs. Rob's experience and enthusiasm create a solid foundation from which he can advise our clients. Rob's skills at the negotiating table have resulted in many of his cases being resolved prior to litigation.
Rob received his undergraduate degree in Criminology from the University of Florida in 1987. After receiving his bachelor's degree Rob was employed for 8 years with the Pinellas County Sheriff's Office as a detective while attending graduate school at the University of South Florida. In 1994 Rob left the Sheriff's Office and subsequently obtained his law degree from Thomas M. Cooley Law School in Lansing, Michigan in 1997 graduating as the prestigious recipient of the Distinguished Student Award and as Valedictory Speaker.
Rob's private and professional connections to the Pinellas and Pasco communities where he was raised remain strong. This year is the sixteenth (16th) consecutive year Rob has contributed pro bono work to the Sixth Judicial Circuit's Teen Court Program as a Magistrate overseeing first time youthful offenders sentenced by their peers. The Teen Court Program has the two-fold purpose of deterring first time youthful offenders from developing patterns of criminal behavior while allowing the student volunteers to have hands-on experience with the legal system. Rob also coordinates a mock trial for public viewing during the nationally recognized law week.
Rob lives by the tenet "never get so busy making a living that you forget to make a life." As a former Gator football walk-on Rob remains an avid Gator fan and enjoys fishing in his spare time. He is also a certified football coach at the YMCA, PPAL, I9 and high school levels. With all this pro bono and volunteer work, Rob has still managed to become a member of the Multi-Million Dollar Advocate' Forum and Million Dollar Advocates' Forum, an honor that less than 1% of attorneys receive nationwide.
Contact Us
About Your Case
We're ready to fight on your behalf. Request a free, no-risk consultation with our attorney's today.