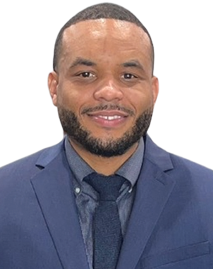 Ryan Mcneill grew up in a military background, as his father served in the U.S army for over 20
years. Ryan has had the pleasure of being able to experience living all over the United States as
well as being born overseas in Germany. Ryan now resides in Florida, where that has been his
home for over 10 years.
Ryan completed his undergraduate degree and Florida A&M University in Tallahassee, FL and
went on to receive his Juris Doctorate at Florida Coastal School of Law in Jacksonville, FL.
Ryan is currently an associate attorney at Kemp, Ruge, and Greene Law Group practicing
personal injury. Ryan has been practicing law for 5 years, with 3 years in personal injury.
Previous personal injury experience for Ryan includes working at Morgan and Morgan as an
Attorney handling car accident cases in Orlando, FL and Esquire Litigation Group located in
Jacksonville, FL. Ryan has brought his extensive experience and knowledge handling personal
injury cases to Kemp, Ruge, and Greene to further help his clients receive the results they
deserved.
On Ryan's downtime, he enjoys being with his family and is always keeping up with his sports
teams.
Contact Us
About Your Case
We're ready to fight on your behalf. Request a free, no-risk consultation with our attorney's today.