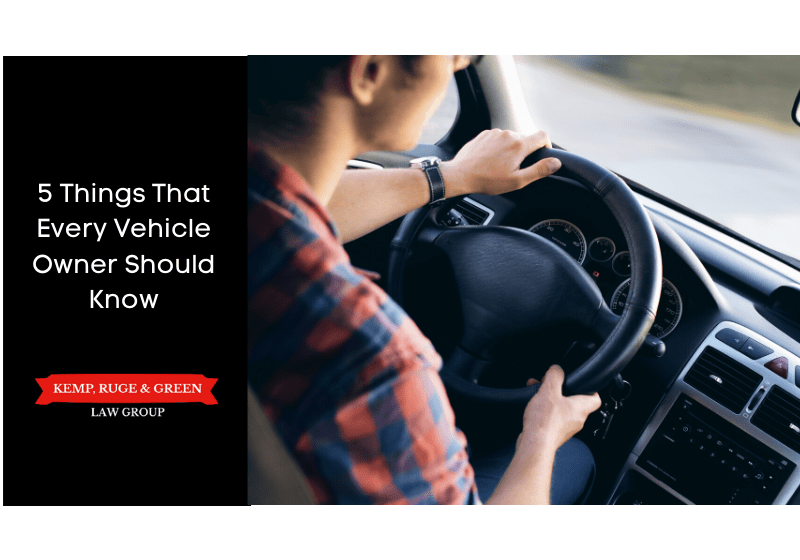 Key Points of this Article
Spending a lot of time in a vehicle increases the odds of being involved in an auto accident
Knowing and implementing the safety features for your vehicle is crucial to safe driving
Being proactive can help keep you safe
The Everyday Risk of Driving
Traveling in a car is the main form of transportation for many Americans. The duration of the trip can be something as short as 5 minutes to go pick up a forgotten item at the grocery store or it can be as long as several hours such as taking a road trip to see family or friends. Regardless of the length of time in the car there is always a degree of danger associated with it. Being in a car a longer period of time compared to a shorter period of time definitely increases the likelihood of something dangerous happening, but nonetheless there is always a chance.
Car accidents are a common occurrence that happen monthly, weekly, daily, and even hourly across the country. No one wants to be involved in one of these car accidents, but unfortunately that is always a risk you take when heading out on the road. Some people go years or even a lifetime without ever being in one or at least a serious one. Those people have a bit of luck, but you can also bet that a majority of them are taking precautions to ensure a higher rate of successful, accident-free driving.
What are some of the things that they might be doing?
Here are 5 key things to consider before you get back into your vehicle:
Tire quality & air pressure – Ensuring that your tires are in good condition is essential. Your entire car literally rests on them and having them not being run down, cracking, or punctured is crucial. Having the air pressure to the proper amount in all tires is also very important because low pressure combined with wear and tear can possibly lead to a tire blow out which in turn could cause a car accident.
Working turn signals – Switching lanes and making turns happen frequently while driving. Showing your intent whether changing lanes or turning is not only a courtesy and part of the law, but also a key factor to safety. Half of the battle is using your signals, but the other half is ensuring that they are properly functioning. The difference can be switching a lane effortlessly or being in a rear-end collision.
Checking brakes & pads – There are many variables while driving, some seen and some unseen. Someone changing lanes without using a signal, a pedestrian crossing the street at a random place, or an animal darting out into traffic. In all of these cases having a properly functioning set of brakes is crucial. Not only could you avoid a collision with a person, an animal, or another vehicle but also prevent harming yourself and your potential passengers.
Windshield & wipers – Your windshield is your most important and foremost protector while you are driving. It protects you from the numerous forms of debris that can potentially become projectiles, as well as from the weather such as the heat or cold. Having a properly maintained, well functioning set of wiper blades will be beneficial to you. This will allow you to drive safely during rain, to remove dust or dirt that is obstructing your view, or to remove insects that are dirtying your windshield. Being able to see clearly is fundamental to avoiding an auto accident.
Hands free phone device – Concentration on your driving is the absolute most important thing. You process hundreds if not thousands of actions, both large and small, while driving that allow you to safely complete your journey. Whether you realize it or not, cell phones are possibly the single most distracting element in a vehicle, aside from other people. Luckily you can be proactive and reduce or eliminate the possibility of your cell phone becoming a distraction. Obviously the safest choice is not to engage your cell phone while driving, but if you feel that you must, then a hands free device is the way to go. Nowadays most newer cars come equipped with hardware and software to do just that. Be sure to learn about these features and utilize them while driving to give yourself as few distractions as possible.
What Happens If You Still Get Into A Car Accident?
Like most things in life, following these helpful tips does not guarantee anything. Routinely practicing these tips and regularly keeping up with the maintenance of the vehicle aspects indicated should reduce the likelihood of getting into an accident. Unfortunately you can not control how all the other people drive and there is a good chance that many of them have neglected most if not all of the listed items. If in the unfortunate event that you are involved in an auto accident with one of these vehicles, seek out a Personal Injury Lawyer.
When Results Matter, Call Kemp, Ruge & Green of Tampa Bay
Regardless of the reason for your injury, if someone else caused it, the only way you can recover from your medical bills and other losses is through a personal injury claim. The attorneys at Kemp, Ruge & Green Law Group handle many areas of personal injury law including car accidents. We believe you should only have to work on getting well, while we worry about using the justice system to protect your rights. We give our clients the best possible results-driven service. You pay us only if we win.
Call us at 877-941-4878 or submit a contact form for a Free Consultation.
Contact Us
About Your Case
We're ready to fight on your behalf. Request a free, no-risk consultation with our attorney's today.