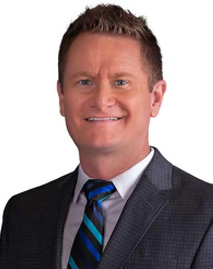 Brandon Kemp was born in Safety Harbor, FL and raised in Pasco County, FL. Yes, a real Florida native! Mr. Kemp attended K-12 in Pasco County, FL, ultimately graduating from River Ridge High School. Mr. Kemp then attended the University of Florida where he received his Bachelor of Science & Business Administration degree with a major in Finance. After spending some years in the insurance industry and the residential construction industry, Mr. Kemp met his wife Stacy Kemp, owner and founder of Kemp Law Group while she was in her final year of law school.
In 2008, the law firm was founded, and by 2009, Mr. Kemp joined forces with his wife to focus both their efforts on the law firm. It was at this time, Mr. Kemp's love and passion for the law and justice for those harmed by others was born. For the next 10 years, Mr. Kemp assisted as a paralegal with pre-suit case management before ultimately taking over the intake department for the law firm. After a decade of serving the firm and firm's clients, Mr. Kemp decided to take the next step in his professional career and attend law school.
In 2019, Mr. Kemp attended Western Michigan University's Cooley Law School and graduated Cum Laude with his Juris Doctor in 2021. He then went on to take the February 2022 Florida Bar and was admitted to practice April 2022.
Mr. Kemp has extensive experience in helping client's get the compensation they deserve. After spending over 13 years learning all aspects of insurance claims, Mr. Kemp is now a lawyer and partner of Kemp Law Group. In this role, he will continue to fight zealously for all clients of Kemp Law Group.
Mr. Kemp is married and has two beautiful daughters. In his free time, he likes to be on the lake jet skiing or wake surfing. He also enjoys snow skiing and traveling.
Contact Us
About Your Case
We're ready to fight on your behalf. Request a free, no-risk consultation with our attorney's today.