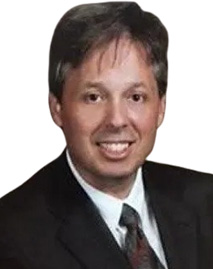 John is an AV rated Martindale-Hubbell attorney. He is admitted to practice in the States of Florida and New York. He is admitted to practice before the United States Supreme Court, The Eleventh Circuit US Court of Appeals, and the US Middle District Tampa. He frequently appeared before the Second District Court of Appeal and The Florida Supreme Court.
He worked as an Assistant Attorney General for 15 years, handling Criminal Appeals and Federal Habeas Corpus cases. He previously worked in private practice, handling personal injury cases in New Port Richey, and New York City. He also worked for the Florida Bar, Attorney Grievance Division.
He and his family have lived in the Trinity, Florida area since 1991, and are very involved in local community fundraisers and charities. He is a member of the Trinity Rotary, as well as a volunteer for the SCPA in New Port Richey.
Contact Us
About Your Case
We're ready to fight on your behalf. Request a free, no-risk consultation with our attorney's today.