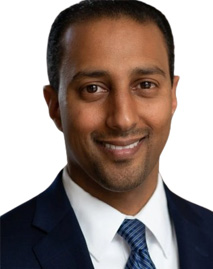 Mustafa Ameen received his law degree from Thomas Cooley Law School where he finished in the top 5% of his class. After graduating, he began his career at the State Attorney's Office as a prosecutor where he tried over 100 cases, handled hundreds of motion hearings, and prosecuted over 3,000 cases. Since leaving the State Attorney's Office in 2008, Mr. Ameen has dedicated his career to helping victims who have been injured in auto accidents. His experience as a trial attorney has allowed him to aggressively represent his clients against the insurance industry.
Mr. Ameen is also an adjunct professor of law at Thomas Cooley Law School and serves on their Board of Directors. He has help hundreds of his students fulfill their dreams of becoming an attorney and continues to mentor them throughout their careers.
Contact Us
About Your Case
We're ready to fight on your behalf. Request a free, no-risk consultation with our attorney's today.