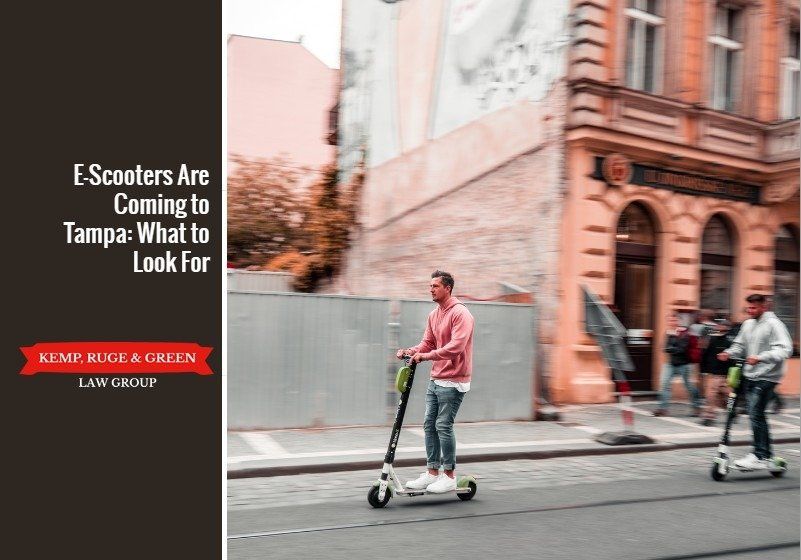 The City of Tampa is accepting applications for a dockless electric scooter (e-scooter) program. If everything works out, as many as 1,800 scooters could be available to the public sometime in February 2019. The scooters will first appear south of Martin Luther King Jr. Blvd and between N. 40th St. and Armenia Avenue. The scooters are equipped with technology that shuts them down once they go past a certain geographic location so they will only be usable within the specified radius.
Tampa considers the first deployment of these e-scooters to be a pilot program of sorts so they can get a sense of how the program will work. The pilot program will run for a year, with no scooter supplier being allowed to deploy more than 300 scooters, before deciding on a single vendor going forward.
How an E-Scooter Works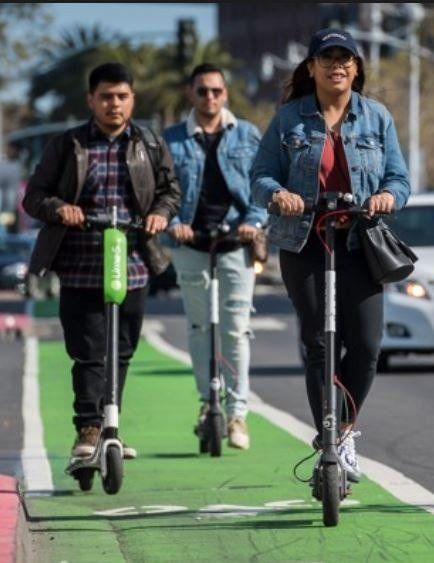 This is part of an interesting trend that has taken the country by storm. Over the last year, e-scooters have proliferated. It started last spring when the manufacturers and service providers of these one-person vehicles began dropping them in various cities. As of the date of this blog, e-scooters are readily available in dozens of cities nationwide. There is little doubt these scooters are a lot of fun to ride.
An e-scooter works much like the manual toy scooters many of us rode as kids with two wheels and a flat platform for standing. There is one key difference. With a toy scooter, you propel the scooter forward with your feet. With an e-scooter, a few foot kicks will start up the built-in motor and the scooter takes off and propels forward on its own.
As the scooter operates, the rider controls the speed with their right thumb, up to a maximum of 15 miles per hour. Turning means leaning left or right and the brake is operated with the left hand. Balancing on an e-scooter is not unlike riding a bicycle so most who can ride a bicycle can ride an e-scooter. Since the rider controls speed with one hand and brakes with the other, signaling a turn can be a challenge.
While there are similarities between a bicycle and an e-scooter there are, unfortunately, some significant differences. An e-scooter's wheels are much smaller and the vehicle has a lower center of gravity meaning the rider feels uneven sections of the road more distinctly. For example, riding along a cobblestone section of road can feel strange and off steady. It is absolutely necessary to be extra attentive when you ride an e-scooter.
E-Scooter Riders Are Proliferating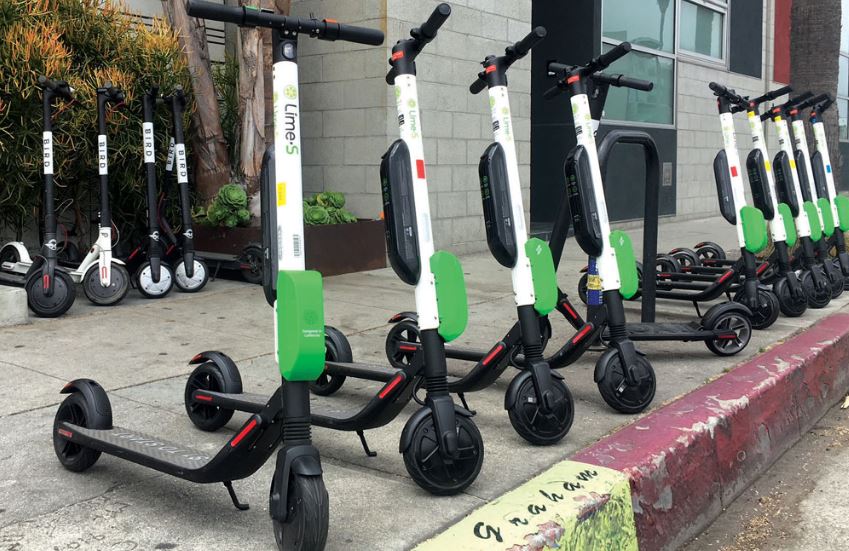 Because e-scooters tend to bring a feeling of freedom and because they are smaller than bicycles, riders should be extra diligent about following traffic rules, like stopping at stop signs and traffic lights.
"The way Bird and its main competitor, Lime, began operating earlier this year was a bit different than what is planned for the Tampa pilot program. For a long time, they simply dropped electric scooters in random locations in specified cities.
In those cities, when people came across a scooter and decided they need a ride somewhere and didn't want to wait for an Uber, they could download the app and register, using their name and email address, along with a photo of their driver's license, as proof they are over 18."
Safety Issues With E-Scooters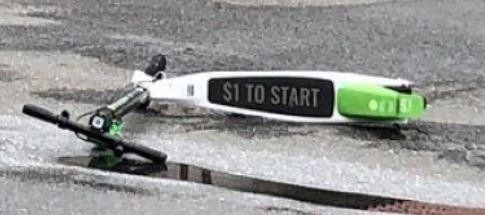 The scooter companies didn't disregard safety; however, their aim may have been to avoid liability more than anything. Just prior to completing the registration, riders must agree to abide by certain safety conditions, including an agreement to always wear a helmet while riding and to obey all traffic laws.
Once registration is complete, the rider then takes the scooter home, or to the bar, or to their friend's house. The rider then leaves the e-scooter outside and either Bird or Lime will pick it up and take it to a facility to be cleaned up and recharged.
Despite the agreement, some cities found their riders rarely wore helmets. And Since e-scooter riders are sharing the roads with much larger cars, trucks, and motorcycles, there was a feeling that a helmet might mitigate head trauma, but not prevent it. Similar to a motorcycle rider.
Some transportation officials also started receiving reports of collisions with pedestrians, especially those who seemed unable to take their eyes off their phones while crossing the streets and didn't see or hear the e-scooter approaching.
Some places have reported that their e-scooters were being left behind in other drivers' right of way and imposed a $200 fine to the offender.
Recently, a woman was riding an e-scooter without a helmet, when the scooter slammed into a curb, sending her head-first onto a sidewalk. Bystanders called 9-1-1 and while waiting for first responders, the woman became unresponsive and started foaming at the mouth.
Over the course of this year, there have been two reported e-scooter deaths as well as hundreds of serious injuries, including a number of head trauma cases. The concern is such that Bird has formed a safety advisory board headed by a former official with the National Highway Traffic Safety Administration (NHTSA)
Regulating New Vehicles is Tricky
Most cities are starting to review possible municipal regulations to address the e-scooter phenomenon. In San Antonio, Texas multiple e-scooter vendors including Bird and Lime encouraged e-scooter riders to only ride in the street and not on the sidewalks.
Unfortunately, the San Antonio Police Department noted that the despite this well-founded request for e-scooters to remain on the roads instead of the sidewalks, state transportation code specifically allows the operation of "motor-assisted vehicles" on sidewalks.
Others have decided to apply current regulations for small vehicles to e-scooters. The Texas Department of Transportation has now decided to classify e-scooters as "mopeds" which carry their own specific set of regulations.
The e-scooter has not received grand praise everywhere.
In Santa Monica, California, which also happens to be the home of Bird, one of the largest electric scooter companies in the country, residents rallied when the scooters were introduced into their community while other locals held rallies to keep the devices in service.
Watching the Tampa E-Scooter Pilot
It is good that Tampa city officials have decided to get a handle on the potential problems by setting up a pilot program.
These e-scooters will be in Tampa before you know it and the Personal Injury Attorneys at Kemp, Ruge & Green Law Group encourage anyone who decides to ride one take the same types of precautions they would with any other vehicle where the rider or driver is exposed. Always wear a helmet and suitable protective clothing to cover your legs and arms.
We hope the Bay Area watches this pilot very closely and examines these e-scooters and riders very closely to assist in the development of a regulatory framework that allows everyone to have fun and ride safely.
Contact Us
About Your Case
We're ready to fight on your behalf. Request a free, no-risk consultation with our attorney's today.