Blog
|
September 28, 2020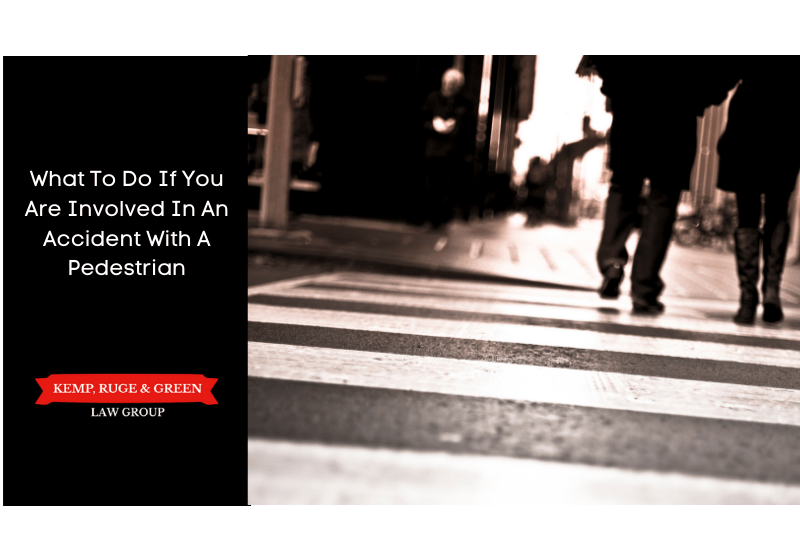 Key Points of this Article
Pedestrian accidents can be avoided
The driver isn't necessarily at fault
Depending on the severity of the accident, there could be jail time
Watch Out For Pedestrians
Pedestrian accidents happen numerous times each day. Whether it is someone walking, jogging or riding a bicycle, all are vulnerable. Ideally we are paying full attention each and every time that we operate a motor vehicle, but the reality is that there are numerous distracts that occur while driving. It takes just one of these distractions to allow for an accident to happen. Being cautious and observant is key, but even those actions can be faulted.
You Didn't See It Coming
A person walks out from behind a parked car, a jogger disregards the crossing signal, a bicyclist occupies part of the lane, these are just some of the possible scenarios that can occur where a driver is at a higher risk of hitting a pedestrian. In these cases, it may not be deemed the driver's fault depending on the specific circumstances as the pedestrian may have not been following a rule or law.
Who's To Blame?
What if the walker, jogger, or bicyclist is following the law and you get into an accident? Was there a cell phone involved? Was a red light run? Was there a failure to stop at a crosswalk? If it could be considered reckless driving, then the fault will most definitely fall with the driver. At this point a personal injury lawsuit can be initiated or an insurance claim filed.
It Could Have Been Avoided
Were drugs or alcohol involved? Was the person badly hurt? Did the person die? If the result was a hit and run, DUI, or vehicular manslaughter (intentional or not), then criminal penalties will apply. You could face arrest and possibly jail time. In some cases a wrongful death lawsuit can be pursued depending on the circumstances of the accident.
What Happens Next?
What it comes down to is how fault is determined by the negligence laws in each state. There are varying levels of fault dictated by which law of negligence is in place. In some instances the plaintiff will have no ability to recover. Other instances where there is partial fault on both sides damages can be sought to a certain percent monetarily of what damage was actually done. Yet in other instances, a plaintiff can be stopped from recovering damages once a 50% fault limit has been reached.
So what can you do to help avoid being involved in a pedestrian accident?
Keep your eyes on the road
Keep both hands on the steering wheel
Limit distractions as much as possible
Pay attention to the speed limit
Obey traffic lights, stop signs, and laws
If in the unfortunate event that following all of these tips still does not prevent you from being involved in a pedestrian accident, then you will need to contact an experienced pedestrian accident lawyer.
When Results Matter, Call Kemp, Ruge & Green of Tampa Bay
Regardless of the reason for your injury, if someone else caused it, the only way you can recover from your medical bills and other losses is through a personal injury claim. The attorneys at Kemp, Ruge & Green Law Group handle many areas of personal injury law including car accidents. We believe you should only have to work on getting well, while we worry about using the justice system to protect your rights. We give our clients the best possible results-driven service. You pay us only if we win.
Call us at 727-877-3582 or submit a contact form for a Free Consultation.
Contact Us
About Your Case
We're ready to fight on your behalf. Request a free, no-risk consultation with our attorney's today.