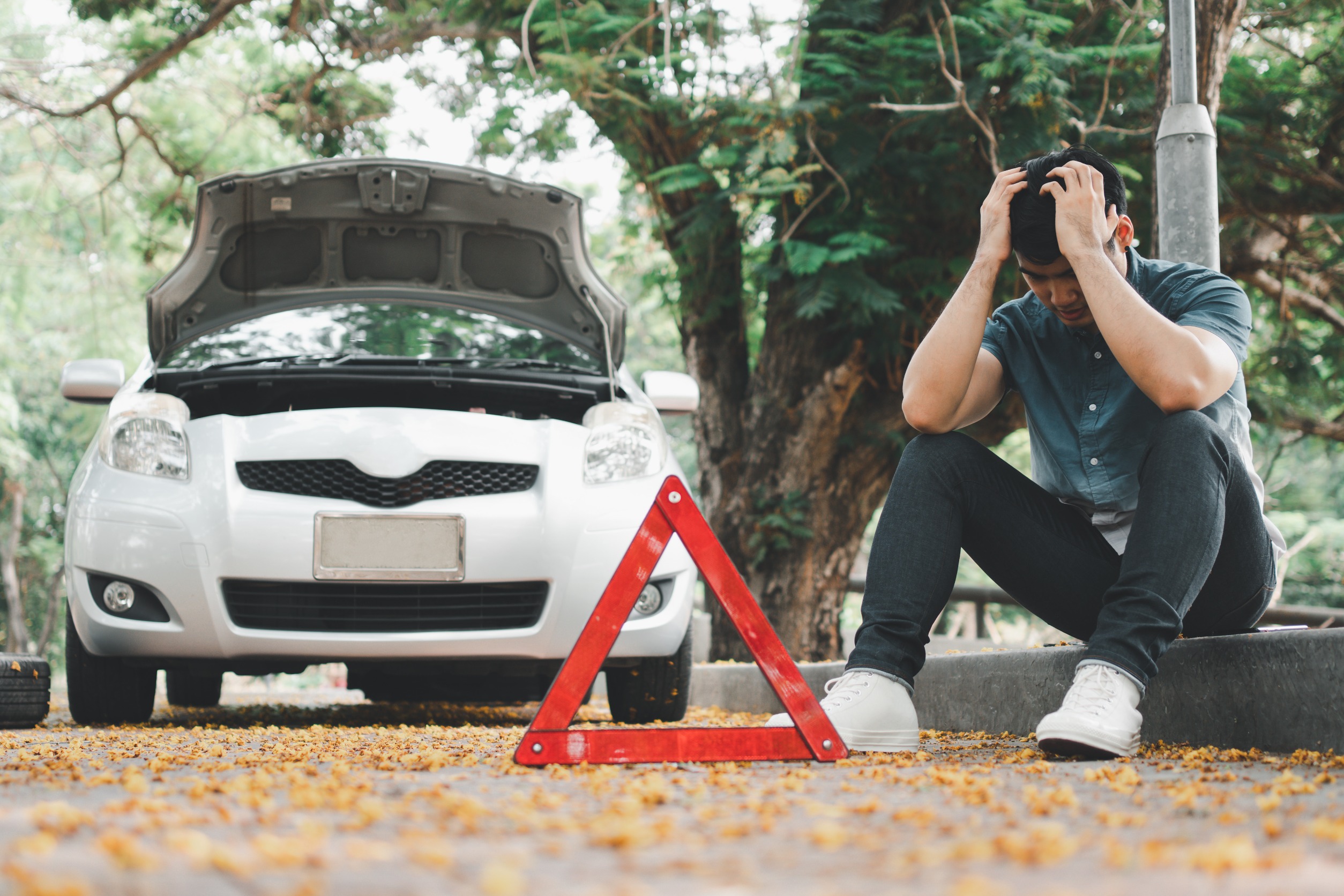 Being in a car accident is a traumatic and daunting experience. You go through physical and emotional trauma and have to deal with the financial loss of repairs and medical bills. The only comfort during this unfortunate time is that your insurance will cover the damage.
But what if the insurance company denies your claim? The frustration and fear you face are indescribable, and you are not alone in facing similar circumstances–countless other policyholders have faced the same situation. 
However, with the right approach and some information about the denial process, fighting a claim denial doesn't have to be so daunting. 
In this blog post, we'll break down the steps that should be taken if a car insurance company denies your claim. 
1. Know your rights
When it comes to car insurance claims, knowledge is power. Educating yourself on the laws and regulations surrounding claims can help you navigate the process with confidence and ensure you receive the compensation you deserve.
Understanding your rights as a policyholder can also protect you from being taken advantage of by insurance companies. It's essential to research and read up on the details of your policy, as well as any state or federal regulations that may apply. 
With a little bit of effort, you can equip yourself with the necessary knowledge to make informed decisions and stand up for your rights in the event of an accident or other insurance claim.
2. Gather evidence to support your claim
If you've been in a car accident, one of the most important things you can do is gather as much evidence as possible to support your claim. This evidence will be crucial when it comes time to negotiate with insurance companies or go to court. 
Photographs of the scene can be particularly valuable, as they can show the damage to your car, any injuries you sustained, and the position of the vehicles. Estimates from a reputable mechanic can provide an accurate assessment of the cost of repairs, while police reports document the details of the incident and can establish fault.
By gathering all of this evidence and presenting it effectively, you can improve your chances of getting the compensation you deserve.
3. Contact your insurance company and ask for a detailed explanation
With insurance claims, it's crucial to know your rights and options. If you've received a letter denying your claim, it can be frustrating and confusing. You don't have to accept the decision without seeking clarification, though.
Contacting your insurance company and asking for a detailed explanation can help you understand why they made the decision they did and what your options are moving forward. 
Review your policy and any relevant documentation before making the call, so you can ask specific questions and provide as much information as possible.
By taking this step, you can better protect your financial interests and ensure you're receiving the benefits you're entitled to under your policy.
4. Appeal the decision by filing a complaint with your state's insurance department
Dealing with the aftermath of a car accident can be a stressful experience, especially if your insurance company denies your claim. Fortunately, you have options if you believe the insurance company's decision is unfair. 
One option is to file a complaint with your state's insurance department, which can investigate the case and determine if the insurance company acted inappropriately. Another option is to turn to a third-party dispute resolution company that specializes in resolving insurance disputes. 
By appealing the decision, you can potentially get the funds you are entitled to and move on from the accident with financial peace of mind.
5. Consult an attorney who specializes in car insurance law
Car accidents can be incredibly stressful and overwhelming, especially when dealing with car insurance companies. If you find yourself in a complicated situation with your car insurance company, it may be worth consulting with an attorney who specializes in car insurance law. 
An experienced attorney can help you navigate the complex legal system and ensure that your rights are protected. While it may seem daunting to reach out to an attorney, it could ultimately save you time, money, and hassle in the long run.
Don't hesitate to seek expert legal advice when it comes to your car insurance.
Summing Up
Taking action when your car insurance claim is denied can be daunting and stressful. But by knowing your rights, gathering evidence, communicating clearly with your insurance provider, and appealing or taking legal action if necessary, you have a good chance of achieving an outcome in line with the coverage you expect from your policy.
While it will take some time and effort to maximize the chances of receiving the compensation you deserve, every step taken brings you closer to a successful resolution. Implementing greater consumer protection legislation and advocating for stronger laws can help ensure similar problems do not affect other car owners in the future.
About Kemp Ruge and Green-
Are you looking for personal injury lawyers in Tampa? At Kemp Ruge and Green, we fight on your behalf! Regardless of where you live in the Tampa Bay region, including Hillsborough, Pasco, Pinellas, and Hernando Counties, we look forward to helping you make the best of your situation. 
When you choose Kemp, Ruge, and Green Law Group to help you through the legal process, you are being helped by a committed firm and the community in which we all live. When you choose us, you will get an attorney committed to getting the best possible result for your case.
Our firm is unique; we are committed to our community and clients with a level of legal expertise that is among the best in the area. We were also featured in Positively Tampa for our efforts in serving the community.
We can help you with motor accidents, boat accidents, semi-truck accidents, bus accidents, and car accidents. Fill out our contact form or call 727-835-8327 to get a no-risk, free consultation.
Contact Us
About Your Case
We're ready to fight on your behalf. Request a free, no-risk consultation with our attorney's today.