Florida Car Accident Lawyers
Were you in a car accident in the Tampa FL area? You deserve expert legal help. Protect your rights and get the resources you need to move forward.
A car wreck can cause a time of trauma in your life. During the aftermath of a car accident, you'll have to communicate with the police, seek medical assistance, deal with insurance companies, keep track of paperwork and sort through a financial mess.
You are not alone. More than 388,000 car accidents happen in Florida every year, with many thousands of car accident case victims who suffer as a result. For most, car accident victims and the consequences are extremely stressful and complex, but we can help.
The law office of Kemp, Ruge & Green is your best legal partner during this challenging time. You deserve the kind of professional, personalized help we provide. We are experienced car accident lawyers who will fight for the compensation you deserve and that you need to heal and recover from your motor vehicle accident. We serve Tampa Bay and the surrounding area from six convenient locations, including Pasco, Clearwater, Hernando, Westshore, Tampa and Carrolwood.
You Deserve a Great Team
Our clients say it best:
"I was introduced to Rob Green a few years back when I had my first car accident. He is such a wonderful person, and although our visit was short and I've since only been back in the office one other time, I have to say I've had such a lasting impression that causes me to offer up his services to anyone willing to listen. The entire team is wonderful. I couldn't have asked for a better group of people to work with."
-Monica Hamm
"I couldn't be happier. The service was great. I didn't have to call once cause they were so good about calling to check in at least once a month. They made the process pretty painless and as convenient as possible. They settled the case for the full amount and got me more than the high end of what I was figuring. If you were injured in an accident, I fully recommend giving them a call."
-Danielle Benson
You Deserve Communication
You Deserve Answers
You deserve open, honest communication and clear answers to your questions about your car accident and its effects on your life. From common concerns about how to file a car accident claim to more complex situations involving lost wages and property damage, we can help you answer car accident questions like:
You Deserve Results
We secure high-dollar results for our clients, including:
$1.1 Million Car Accident Settlement
$1.0 Million Car Accident Settlement
$520 Thousand Car Accident Settlement
$500 Thousand Car Accident Settlement
You Deserve Kemp, Ruge & Green – Tampa Injury Lawyers
A car crash can destroy your life if you don't seek the support and resources you need to fully recover. Any car accident can cause pain and suffering and a cascade of serious effects: job loss, financial destruction of medical bills, physical scars, relationship disruption, emotional damage and more.
The Tampa car accident lawyers at the Kemp, Ruge & Green law firm, we understand the deep and wide-ranging impacts of car accidents. That's why we will fight for the resources you need to recover, so you can put the pieces of your life back together.
Our auto accident attorneys are distinctively trained to go up against any insurance company after a car accident. Did you file a claim with State Farm? Sure, we've handled insurance claims from them. Are you looking for Progressive? Allstate? Esurance to pay for your medical expenses? No problem. We have fought and beat nearly every insurance company in the business, and we've earned our clients millions of dollars along the way.
Our Tampa Florida personal injury attorneys are members of the Million Dollar Advocates Forum and the Multi-Million Dollar Advocates Forum, a national group that provides a network for information exchange, local assistance and case referrals to top trial lawyers in America who have won large, complex cases. Fewer than 1% of attorneys nationwide earn this high distinction.
Above all else, what truly separates us from other car accident lawyers in Tampa is how we treat our clients. We always provide legal representation in your best interests, maintaining open communication lines, and keeping you updated about your case every step of the way. We're here for you. Call us, text us and reach out to us today for legal advice on how to navigate the road to success after an auto accident in the Tampa Bay region.
Contact Our Car Accident Attorneys Now To Start a Free Car Accident Consultation
NO FEE UNLESS YOU WIN
Call our personal injury lawyers at 1-727-835-8327 anytime – 24 hours a day, 7 days a week for Free Consultation.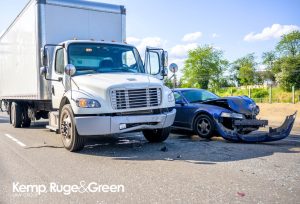 Contact Us
About Your Case
We're ready to fight on your behalf. Request a free, no-risk consultation with our attorney's today.