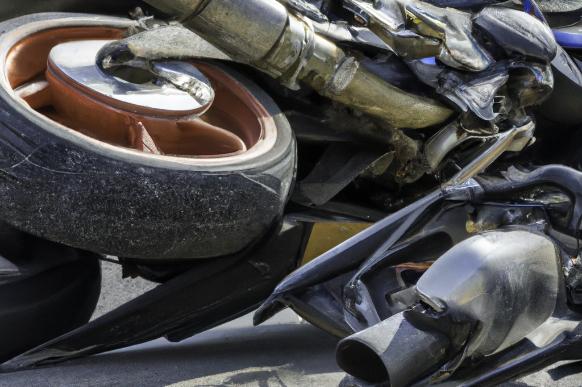 Have you been Involved in a Motorcycle Accident?
If you have been involved in a motorcycle accident, there are options to ensure you have the best possible chance of winning a personal injury case and recovering any losses you may have suffered. Most importantly, seek medical attention immediately after the accident, or as soon as possible. This will help document your injuries and provide valuable evidence that your injuries were caused by the motorcycle accident. Next, contact an experienced personal injury attorney. Motorcyclist accidents can be very complicated and difficult to prove fault to insurance companies. An attorney can help you navigate the process from start to finish and increase your settlement value. Always be prepared for some challenges in this type of claim, as many insurance companies will try to investigate and prove fault in the motorcyclist's conduct.
Motorcycle accidents can cause serious injuries that may be permanent, or alter the course of the victim's life.
The main causes of motorcycle accidents are:
Aggressive drivers
impatient drivers often lack spatial awareness and make rash decisions and maneuvers on the road. This is extremely dangerous for motorcyclists, especially when lane splitting through traffic.
Distractions
Unfortunately many drivers use cell phones or text while driving. A distracted driver can mistakenly maneuver in front of a motorcyclist, causing an accident and injuries. This is especially true because motorcycles are more difficult to see in blind spots and tend to drive faster to pass through traffic.
DUIs
Drunk driving is an obvious danger to everyone on the road, especially motorcyclists. When vision and senses are impared, a driver may drift into lanes and cause a serious accident.
Traffic laws
Every driver is required to follow the rules of the road, including lane-changing procedures, yielding rules, speed limit changes, and more. In the event that a driver violates a traffic law, they can easily collide with other vehicles on the road.
Motorcycle Defects
Sometimes, an accident is not the fault of another driver but the company that manufactured the motorcycle or parts of the bike. If a vital part of the motorcycle is defective, then a motorcyclist can quickly lose control of their bike and cause a disastrous accident.
Weather Conditions
In Florida, weather can change dramatically in a matter of minutes, and if a motorcyclist is not aware of potential weather conditions, accidents can occur.
Road hazards
Road hazards such as wet roads, potholes, gravel, loose pavement, cracks and other imperfections on the roadways are dangerous to all motorcyclists and are very difficult to anticipate if a driver is unfamiliar with the roads.
Results of these accidents can include, but are not limited to:
– Neck and/or back injuries.
– Internal bleeding.
– Skull fractures.
– Hands, wrists, and/or arm fractures.
– Broken noses, jaws, and cheekbones.
– Eye injuries.
– Joint dislocation.
– Fractured collarbones, ribs, and/or legs.
– Soft tissue sprains, strains, and tears.
– TBI (Traumatic brain injuries.)
Contact Us
About Your Case
We're ready to fight on your behalf. Request a free, no-risk consultation with our attorney's today.