Welcome to the Kemp, Ruge & Green Newsletter:
July 4th is almost here! Our newsletter has a lot of information on the best places to watch fireworks tomorrow from downtown St. Petersburg to East Tampa all the way backup to Hernando County. In addition, we have some important announcements on upcoming events you don't want to miss, but first, we want to make sure all of you are safe this 4th of July.
Therefore, please take a moment to check out our "Fireworks and Liability" article. It has everything you need to know to keep you safe and your rights protected whether you are shooting off fireworks at your home, a friend's house, or at a major fireworks event. We hope you enjoy the article and pass it along to your friends and family.
Fireworks and Liability: What You Need To Know: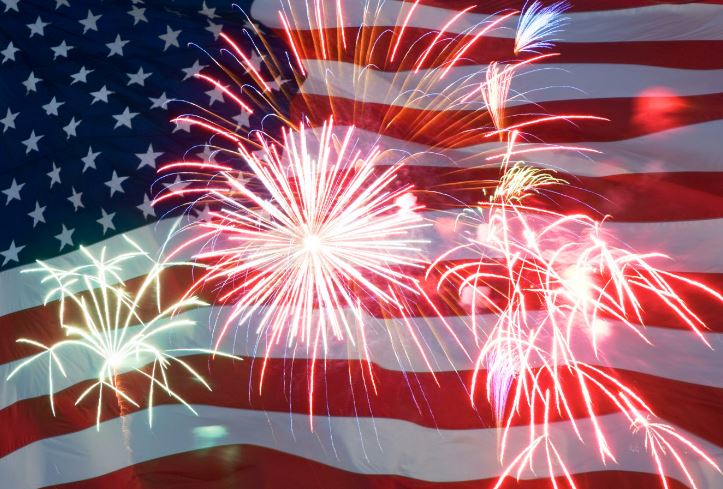 This year's Fourth of July celebration is upon us. Throughout the long weekend, people all over Florida will celebrate. We will spend quality time with family and friends, enjoying cookouts, or the beach or a picnic by a lake. Many will spend time at a Florida theme park or relax at a state or national park. Independence Day is a highlight of the summer, but here is what you need to know to keep yourself protected this year (continue reading).
Estate Planning Package Special: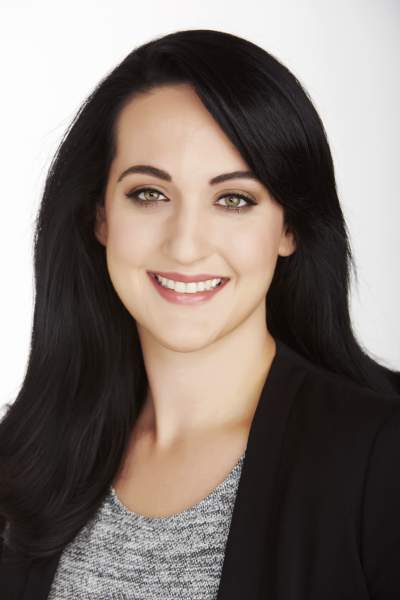 Estate Planning Package Special- $499.00 for an Estate Planning package, which includes the five most crucial documents necessary to complete your Estate Plan. Our special includes a Basic Last Will & Testament, Living Will, Healthcare Surrogate Designation, Declaration of Pre-need Guardian, and Durable Power of Attorney. Call or text Attorney Jaleh Piran-Vesseh today at 727-853-6034.
Cotee River Bike Fest: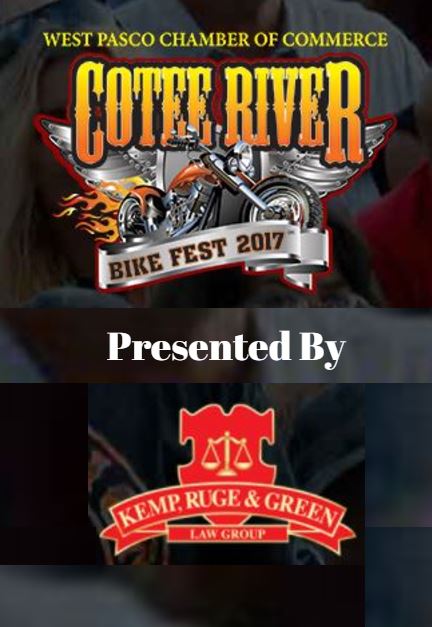 Kemp, Ruge & Green is proud to be the presenting sponsor of this year's Cotee River Bike Fest. Cotee River Bike Fest 2017 promises to be the best one yet. We will have vendors, musicians, and biker enthusiasts from all across the state and beyond to celebrate with us in October.
The bike fest runs from October 15th – 17th all throughout downtown New Port Richey and Sims Park. Come join us for all the fun. If you have any questions or need more information check out the Cotee River Bike Fest website. See you all there!
TEXT or Call Us: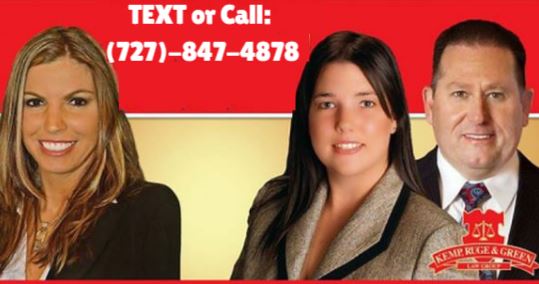 Not only can you call us 24/7, but you can now TEXT us 24/7, as well. If you ever need legal advice for you, your family or your friends, do not hesitate to reach out to us. Text or call us at 727-853-6034.
Local Fireworks Shows:
As always, if you need legal advice, please contact Kemp, Ruge & Green. We are here to help.
Sincerely,
Kemp, Ruge & Green Law Group
Contact Us
About Your Case
We're ready to fight on your behalf. Request a free, no-risk consultation with our attorney's today.