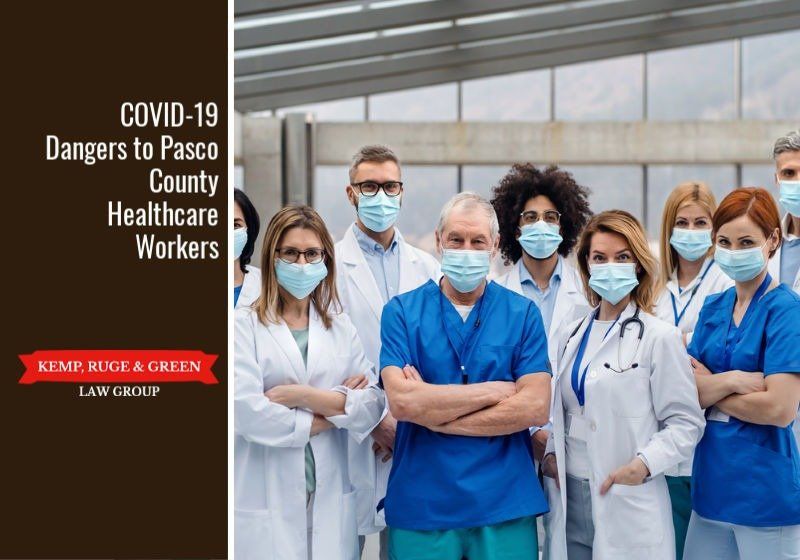 Key Points of This Article:
During the COVID-19 pandemic, healthcare workers are at great risk.
A local attorney is stepping up to help make food delivery easier for local healthcare workers.
If you have a legal concern during the pandemic, contact a qualified Florida attorney.
Florida healthcare workers, how are you doing during this time of global crisis? The coronavirus is shaking up our world and those hardest hit are the healthcare workers on the front lines. With more than 1 million healthcare workers, Florida is #4 state in the nation for the size of its health and medical workforce.
It's extremely difficult to balance the dual demands of working and protecting your family during this time. Healthcare workers are in close proximity to those who have the virus and must be very careful not to bring it home to their families. Plus, these workers are stressed, tired, overworked, and worried about how long this could all go on.
But here's the silver lining: Florida communities are rallying around their healthcare workers to offer resources during this difficult time.
Kelly Cook Launches #FeedtheER
When Kelly Cook heard that a pizza place turned down an order from a local hospital, she knew she had to take action. Cook, who is the managing attorney at Kemp, Ruge & Green, has a sister who's a nurse and sees firsthand how challenging things are for healthcare workers right now.
Within 72 hours, Cook established the hashtag #FeedtheER , talked to a friend who owns a local pizzeria, and organized meal delivery for hospital workers in three counties. She's hoping the movement will take off nationwide. She's also encouraging local people to show their support for healthcare workers and small businesses by ordering from local restaurants.
For healthcare workers, little gestures of goodwill like these are a big deal right now. Many of them are facing long hours, little time for their families, and the possibility of getting or spreading the illness no matter how careful they are.
Are Our Healthcare Workers Fully Protected?
As you may have seen in the national news, the safety of healthcare workers and their patients is an ongoing concern in the U.S. and abroad. Hospitals are facing a huge surge in demand for N95 respirator face masks, safety equipment, ventilators, and disinfecting products.
Healthcare workers are often finding themselves torn between patient care and trying to keep up with ever-changing safety standards. Stories in the Miami Herald, Washington Post, and other media outlets have exposed concerning situations where healthcare workers' safety may have been compromised.
OSHA has issued new guidelines, but they don't cover every possible situation. As a healthcare worker, what do you do when a patient needs immediate care but you don't have the right respirator or ventilator available? What happens when your own health is at risk, but someone else has a life-or-death situation?
COVID-19 Will Have Long-Term Legal Fallout
As our nation comes to grips with this crisis, our legal system will be playing catch-up on all of the legal issues involved. Your rights certainly don't fall by the wayside during a pandemic, but there are plenty of murky legal issues. Many battles will be fought in the legal system in the months and years to come.
Here are a couple of things to keep in mind: Every citizen has a responsibility to do their part and follow the orders of Florida's governor Ron DeSantis for a 30-day stay-at-home order. And healthcare employers still have a duty to keep their employees safe, too.
If you find yourself with questions about legal matters regarding coronavirus, your freedom, your employer, and other issues, seek the help of a qualified Florida attorney. Kemp, Ruge & Green is here for you and here for the local community during this time of crisis.
When Results Matter, Call Kemp, Ruge & Green of Tampa Bay
When you have legal questions, connect with a Tampa Bay lawyer. The attorneys at Kemp, Ruge & Green Law Group handle many areas of personal injury law , including those related to COVID-19. We believe you should only have to work on getting well, while we worry about using the justice system to protect your rights. We give our clients the best possible results-driven service. You pay us only if we win in injury cases. Call 877-941-4878 today for a free consultation.
Contact Us
About Your Case
We're ready to fight on your behalf. Request a free, no-risk consultation with our attorney's today.