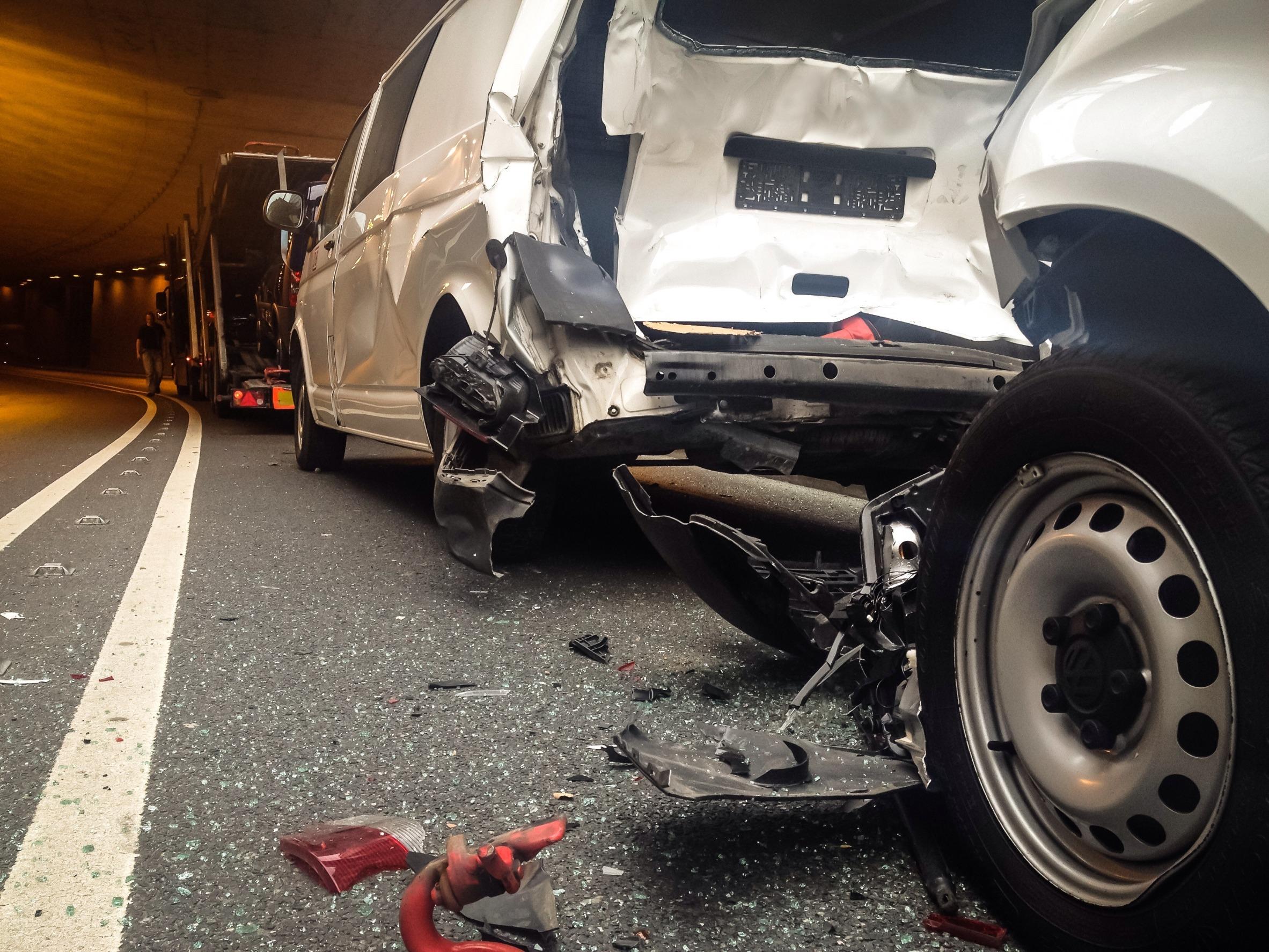 When you are involved in a truck accident, the filing process for your claim can be confusing and overwhelming. Even if you understand the legal jargon related to accidents involving commercial trucks, understanding what steps must take place and in what order is rarely straightforward. That's why we have put together this step-by-step guide to help you navigate through the filing process with ease.
In this post, we will address each of the key steps involved when filing a truck accident claim. Reach out to our team of experts if you need further guidance on any aspect — we're here for you every step of the way!
1. Gather all necessary documents for the claim
When making a claim, it's crucial to gather all the necessary documents beforehand. It includes medical records, police reports, and any photographs of the accident. Not only can these documents help support your claim, but they also show the severity of the incident and can help you obtain the compensation you deserve. 
Plus, having everything in order can make the process easier and less stressful for you. So, take the time to collect these important documents before moving forward with your claim.
2. Make sure you have proof of lost wages due to the truck accident
Being involved in a truck accident can be a traumatic experience, especially if you have sustained serious injuries that resulted in lost wages. It is important to keep documentation of any missed days of work or reduced hours due to the accident. 
Proof of lost wages can be a crucial piece of evidence when seeking compensation for your injuries. We recommend that you keep track of all days missed, along with the hourly rate of pay you would have received. If possible, get statements from your employer verifying the missed days and the effect they had on your income. 
Collecting evidence of lost wages may take time, but it can greatly enhance your chances of receiving a fair settlement.
3. Contact an experienced truck accident lawyer to handle your case
If you've been involved in a truck accident, you know firsthand just how devastating the aftermath can be. Between mounting medical bills, lost wages, and emotional trauma, it's easy to feel overwhelmed and unsure of where to turn next. That's where an experienced truck accident lawyer comes in. 
With their knowledge and expertise, they can help you navigate this difficult time and work to get you the compensation you deserve. From investigating the accident scene to negotiating with insurance companies, a skilled lawyer will handle every aspect of your case, so you can focus on healing and recovery. 
Don't wait to take action — contact a truck accident lawyer today and take the first step in getting the justice you deserve.
4. Submit a written notice to all liable parties that you have filed a claim against them
Filing a truck accident claim can be a stressful and intimidating experience. However, it is important to make sure all liable parties are aware of the claim being filed against them. 
Be sure to submit a written notice to inform them, as this can help streamline the process and ensure a smoother legal journey. Remember to stay organized and keep copies of all documentation related to the accident and claim. 
Though this process may seem daunting, taking action and notifying all parties involved is crucial for obtaining the compensation you deserve.
5. Negotiate a settlement with insurance companies or a court trial if needed
Being involved in a truck accident can be a traumatic experience. Dealing with the aftermath can be equally daunting, particularly when claiming compensation from your insurance company or the other party involved. 
Negotiating a settlement with insurance companies can be difficult, particularly as these companies are often more focused on making a profit than providing fair compensation to injured parties. If you cannot agree with your insurance company, you may need to take your case to court. 
While this can be a lengthy and expensive process, it may be necessary to secure the compensation you deserve. With the help of an experienced attorney, you can navigate the complexities of the legal system and secure a fair settlement for your claim.
6. Follow up with paperwork and updates on your case status regularly
For legal cases and claims, staying on top of paperwork and updates is crucial. It's not uncommon for cases to drag on for months if not years, and during that time, things can easily slip through the cracks. 
That's why it's imperative to follow up regularly with your lawyer and ensure all necessary documentation is in order. By doing so, you can stay informed about your case's progress and ensure that all steps are taken to achieve a favorable outcome. 
About Kemp Ruge and Green-
Are you looking for car accident lawyers in Tampa? At Kemp Ruge and Green, we fight on your behalf! Regardless of where you live in the Tampa Bay region, including Hillsborough, Pasco, Pinellas, and Hernando Counties, we look forward to helping you make the best of your situation. 
When you choose Kemp, Ruge, and Green Law Group to help you through the legal process, you are being helped by a committed firm and the community in which we all live. When you choose us, you will get an attorney committed to getting the best possible result for your case.
Our firm is unique; we are committed to our community and clients with a level of legal expertise that is among the best in the area. We were also featured in Positively Tampa for our efforts in serving the community. We can help you with motor accidents, boat accidents, semi-truck accidents, bus accidents, and car accidents. Fill out our contact form or call 7278358327 to get a no-risk, free consultation.
Contact Us
About Your Case
We're ready to fight on your behalf. Request a free, no-risk consultation with our attorney's today.