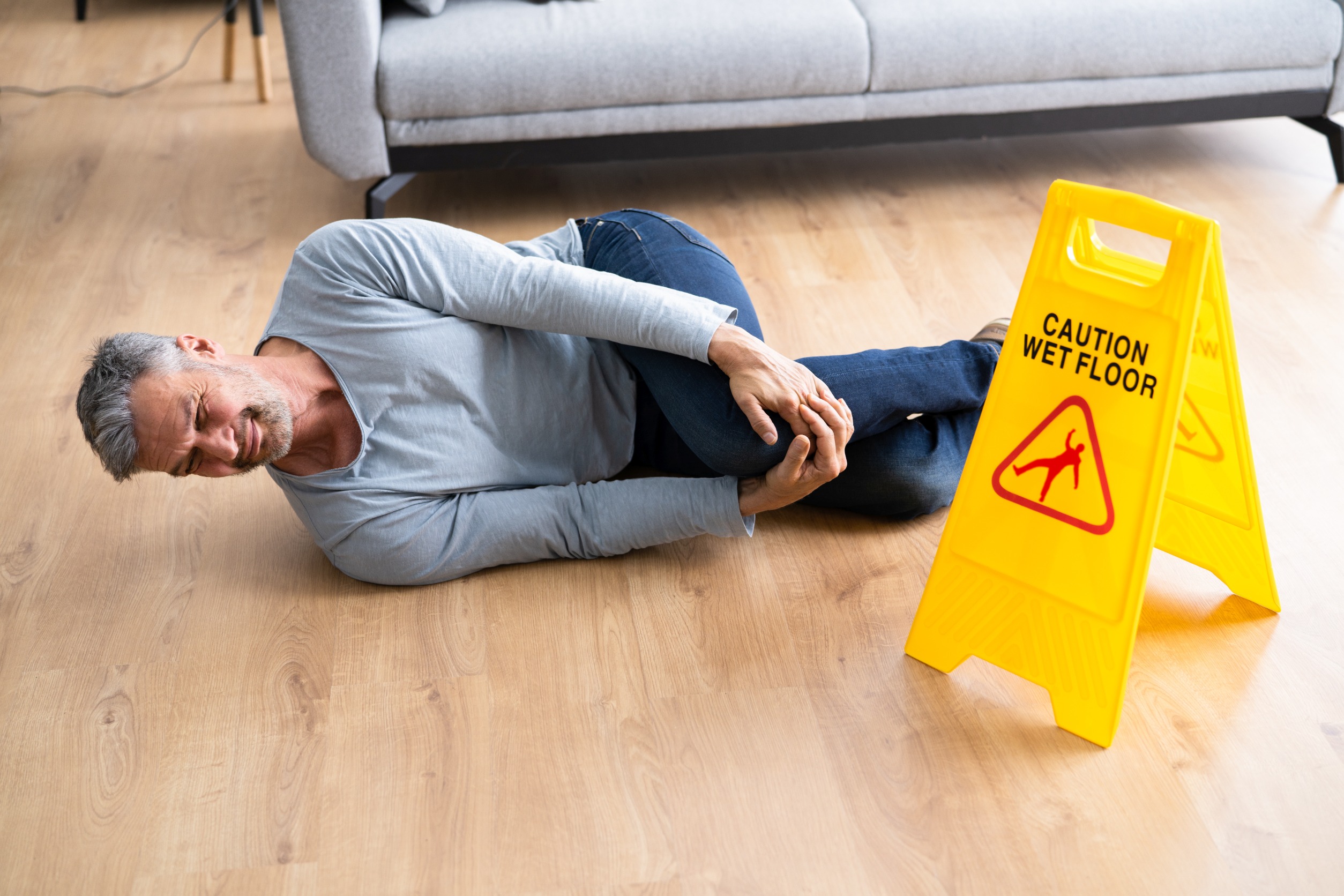 Slipping and falling are among the most common causes of injury in the United States. When such injuries happen on another person's property there is a chance that you can claim compensation for the damages caused. These cases are known as slip-and-fall cases and their legal proceedings can be incredibly complex and challenging to pursue. 
Although some slips and falls may seem relatively minor in comparison to other personal injury cases like car accidents or medical malpractice claims, they often present unique challenges when it comes time to seek compensation from the liable party. 
Many people wonder if these types of lawsuits are worth their time and energy since they can be so hard to win. 
This blog post will analyze what makes slip-and-fall cases so challenging.
Definition of Slip and Fall Cases
Slip and fall cases refer to the legal actions taken by people who have suffered injuries after slipping, tripping, or falling on another person's property. These accidents can occur in various places, such as grocery stores, restaurants, and private residences. 
In most cases, slip and fall accidents occur due to the property owner's negligence in maintaining the premises in a safe condition. As such, legal action can be taken against the property owner to cover medical expenses, lost wages, and other damages incurred as a result of the accident. 
It's essential to note that not all slip-and-fall accidents are necessarily grounds for a lawsuit, and determining liability can be a complex process that requires the help of an experienced attorney.
Common Causes of Slip and Fall Cases
Slip and fall accidents are quite common today. Unfortunately, they can result in serious injuries, such as broken bones and head trauma. Some of the most common causes of these types of accidents include wet and slippery floors, uneven flooring, inadequate lighting, and cluttered walkways. 
Factors That Affect Whether a Slip and Fall Case Is Hard to Win
Several factors can impact the likelihood of a successful outcome in slip-and-fall cases. One major factor is the condition of the property where the slip and fall occurred. If the property was poorly maintained or had hazardous conditions that were not addressed, this could strengthen the case. 
Additionally, the circumstances surrounding the fall itself play a critical role. Was the victim distracted or engaging in behavior that could be considered risky? These types of questions can make or break a slip-and-fall case. 
Finally, the severity of the injuries sustained can also factor into the case's difficulty, with more serious injuries generally resulting in more favorable outcomes for the plaintiff. 
Legal Procedures Involved in Filing a Slip and Fall Case
Slip and fall accidents can happen to anyone at any time. While minor slips may not cause much damage, serious falls can result in broken bones and other debilitating injuries. 
When such accidents occur due to someone else's negligence or carelessness, it is important to understand the legal procedures involved in filing a slip-and-fall case. In general, the case will involve gathering evidence, such as photographs or eyewitness accounts, establishing the liability of the property owner or manager, and working with an experienced attorney who can guide you through the legal process. 
By taking the necessary steps and seeking legal assistance, slip-and-fall victims can pursue the compensation they deserve and hold responsible parties accountable for their actions.
Benefits of Hiring an Experienced Personal Injury Lawyer for Your Slip and Fall Case
Slip and fall accidents are not uncommon, and they can lead to serious injuries that require medical attention. If you find yourself in such a situation, it is crucial to seek the help of an experienced personal injury lawyer who can guide you through the legal process and help you get the compensation you deserve. 
Hiring an attorney familiar with slip-and-fall cases can make a significant difference in the outcome of your case. They have the necessary knowledge, skills, and resources to investigate your case, gather evidence, and build a strong defense. 
They can also negotiate settlements with insurance companies and fight for your rights in court, if necessary. With an experienced lawyer on your side, you can rest assured that your case is in capable hands, and you can focus on your recovery.
Summing Up
Slip and fall cases can be challenging to win, but the right personal injury attorney and experienced legal team can spell the difference between success and failure. 
By paying attention to these factors, following safety protocols to reduce slips and falls in the future, and hiring the right legal professionals for assistance, you can give yourself the best chance at having a successful result in court.
About Kemp Ruge and Green-
Are you looking for personal injury lawyers in Tampa? At Kemp Ruge and Green, we fight on your behalf! Regardless of where you live in the Tampa Bay region, including Hillsborough, Pasco, Pinellas, and Hernando Counties, we look forward to helping you make the best of your situation.
When you choose Kemp, Ruge, and Green Law Group to help you through the legal process, you are being helped by a committed firm and the community in which we all live. When you choose us, you will get an attorney committed to getting the best possible result for your case.
Our firm is unique; we are committed to our community and clients with a level of legal expertise that is among the best in the area. We were also featured in Positively Tampa for our efforts in serving the community.
We can help you with motor accidents, boat accidents, semi-truck accidents, bus accidents, and car accidents. Fill out our contact form or call 727-835-8327 to get a no-risk, free consultation.
Contact Us
About Your Case
We're ready to fight on your behalf. Request a free, no-risk consultation with our attorney's today.