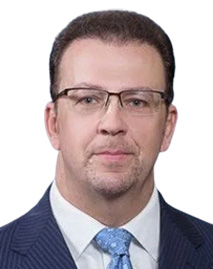 Richard Alexander graduated from The University of South Florida in 1993, where he majored in History, with a concentration in Military Warfare and a minor in Psychology. He was accepted to the Mercer School of Law, in Macon, GA and graduated in 1996. In 1997, he became an Assistant State Attorney in and for the 6th Judicial Circuit, encompassing Pinellas and Pasco Counties. In 2001, he went into private practice as an associate with the law firm of Frazer, Hubbard, et al, in Dunedin, Florida, practicing civil and criminal law, with an emphasis in municipality law. After 3.5 years, he opened his own practice. Subsequently, after several areas of law; he now concentrates on criminal defense, with an emphasis on DUI defense. He has conducted over 100 trials, not including hundreds of motions, evidentiary hearings, and the preparation and testimony of law enforcement officers, victims and civilian witnesses. He has been a featured speaker in DUI Law and has had numerous law-related articles published.
A proud faculty member of The University of Phoenix and Everglades University, the former since 2001, where he concentrates in Law, Criminal Justice, Political Science and History. In 2014, he was awarded The University of Phoenix Faculty of the Year.
Currently, Attorney Alexander practices personal injury law for Kemp, Ruge & Green Law Group.
Contact Us
About Your Case
We're ready to fight on your behalf. Request a free, no-risk consultation with our attorney's today.