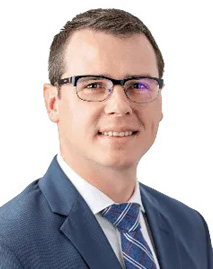 Stephen Bernhardt grew up in a suburb of Chicago, Illinois before attending high school in the Memphis, Tennessee area. After graduating high school, Bernhardt attended Florida State University. Bernhardt graduated cum laude and went on to attend Florida Coastal School of Law in Jacksonville, Florida. While in law school, Bernhardt held internship positions for both the State Attorney's Office and the Office of the Public Defender. After graduating law school, Bernhardt was hired as an Assistant State Attorney in the First Judicial Circuit.
After nine months as a misdemeanor prosecutor, Bernhardt was promoted to a felony division. Before long, Bernhardt was the head prosecutor in his division and conducted several high-level trials. After leaving the State Attorney's Office, Stephen began practicing civil law for one of the largest creditors' rights firms in the United States. Stephen quickly became the lead litigator for the firm's Florida office and handled countless civil hearings and trials. Ultimately, Bernhardt started his own practice.
Bernhardt brings his wide range of litigation knowledge to Kemp, Ruge & Green to assist in certain personal injury cases. Bernhardt is a hard-working attorney that has a reputation as someone who truly cares about his clients. Bernhardt is a member of the Clearwater Bar, St. Pete Bar and Hillsborough County Bar Associations. Bernhardt is also married with three amazing children and enjoys spending his free time with his family doing the many fun activities available in the Tampa Bay area.
Contact Us
About Your Case
We're ready to fight on your behalf. Request a free, no-risk consultation with our attorney's today.