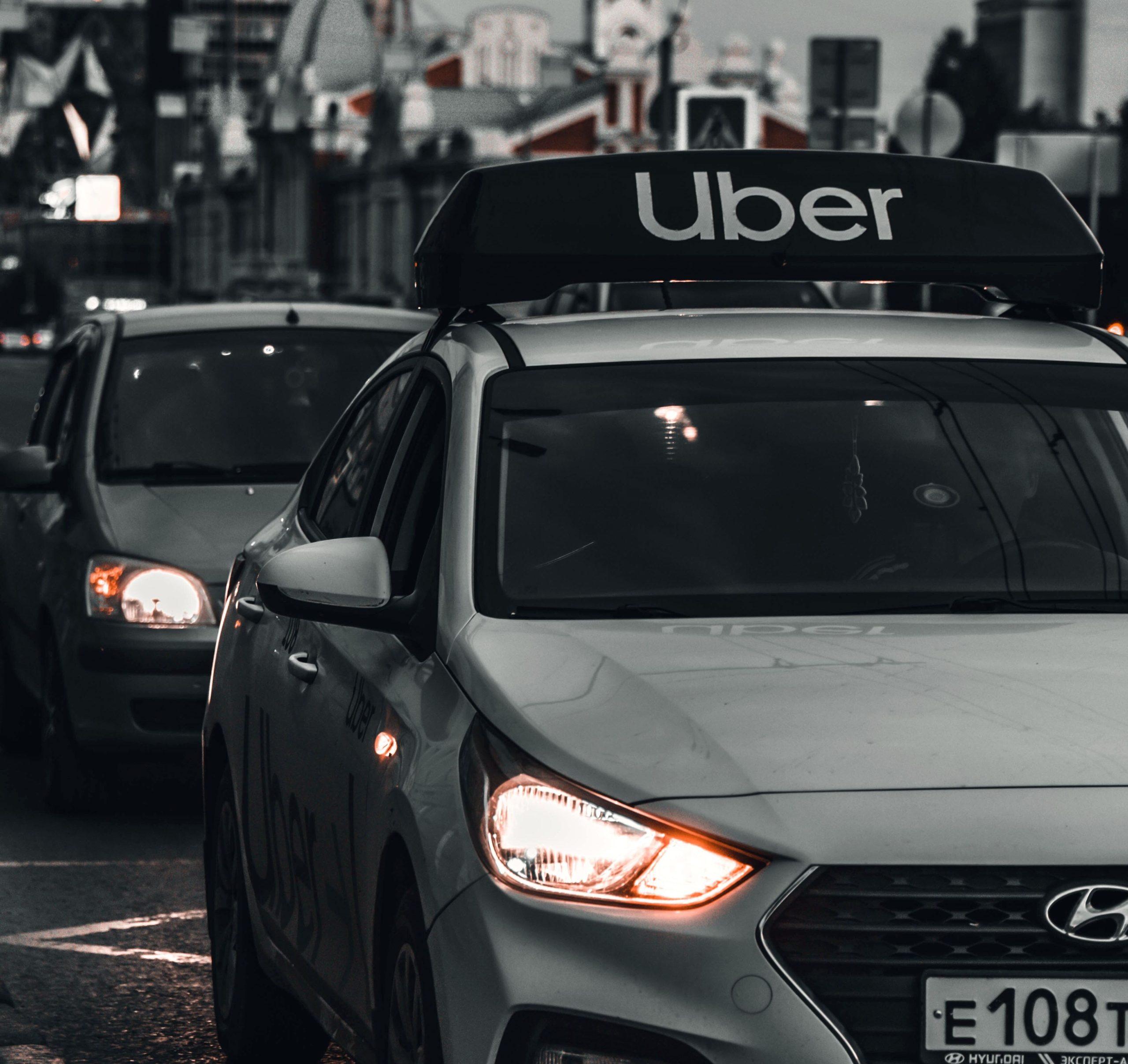 Can You Sue Uber for a Car Accident in Tampa Florida?
Uber is everywhere, if you are reading this, you have most likely ridden in an Uber or Lyft. With the growing popularity of Uber on the road, the chances of getting into a car accident, whether riding in an Uber or being hit by an Uber, increase significantly every year. Countless injured people involved in an Uber accident ask if they can sue over or the Uber driver. There is a specific legal process to follow when your accident involves Uber and making a claim for any damages or injuries from an Uber accident in Florida.
Firstly, if you are injured, don't wait to talk to a lawyer. We pride ourselves on having winning and well-experienced Tampa injury attorneys at Kemp Law Group that will guide you through the entire process and fight for the compensation you rightfully deserve. You can call us to speak today at (727)-847-4878 for a free consultation. We don't get paid until you do.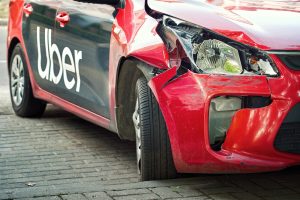 Table of Contents –
1. Understanding Uber's Business Model
2. Insurance Requirements for Uber Drivers in Florida
3. Determining Liability in an Uber Accident
4. Suing Uber Versus Suing the Uber Driver
5. Uber's Insurance Coverage for Accidents
6. Average Uber Accident Settlements
7. Damages You Can Claim in an Uber Accident
8. Common Injuries in Uber Accidents
9. Seeking Legal Assistance for an Uber Accident
10. Conclusion
Understanding Uber's Business Model
Before getting into the legal aspects of Uber accidents, you need to know how Uber operates. The Uber business model differs from taxi companies. Uber's drivers are independent contractors, not Uber employees. The difference changes were for liability and insurance coverage is in the event of an accident involving an Uber vehicle.
Uber drivers, independent contractors, are responsible for THEIR own insurance coverage. They can also be personally liable for accidents they cause. However, Uber provides supplemental insurance coverage for their drivers, which can come into play fortunately. Uber's insurance requirements need to be understood by your car accident lawyer when pursuing a claim for damages resulting from your Uber accident.
Insurance Requirements for Uber Drivers in Florida
Florida law requires all drivers, including Uber drivers, to carry at least a minimum amount of auto insurance coverage. The state follows a no-fault insurance system. No-fault insurance means your insurance policy covers your initial medical expenses and pays lost or missed from missed work due to the injury from the accident. It doesn't matter who caused the accident.
Secondly, Uber drivers also need to have additional insurance coverage when they are actively using the Uber app. Under the law in Florida, Uber drivers must have this insurance coverage while logged into the app and waiting for a ride to be requested:
$50,000 per person to cover any bodily injury
$100,000 per accident for bodily injury
$25,000 per accident for property damage
When your Uber driver is actively transporting you, the insurance requirements increase, as they should for your protection. While any passenger is being driven, Uber provides a $1,000,0000 uninsured/underinsured motorist coverage policy. This larger coverage protects passengers and anyone else involved in the Uber accident in Florida.
Determining Liability in an Uber Accident: Who is at fault?
In most cases, the at-fault driver is responsible for the damages caused by the accident. However, when an Uber driver is involved, determining liability can get tricky due to the driver being an independent contractor and not an employee.
Sometimes you can sue Uber directly for your injury in an accident with one of their drivers. This is often possible if it's proven that Uber was negligent in hiring or keeping that driver, or if Uber failed to properly maintain and inspect the vehicle he is using to drive for Uber in the accident. These cases get challenging to prove and often should be handled with the help of a personal injury lawyer in Florida.
Suing Uber vs. Suing the Uber Driver
Often in Uber accident cases, the injured party files a claim against the at-fault driver's insurance policy. If the driver was actively using the Uber app at the time of the accident, the company's supplemental insurance coverage could also be tapped into. The additional coverage has provided a valuable source of compensation for many of our client's medical expenses, lost wages, and other damages resulting from their Uber accident.
Not always, but sometimes, you can sue Uber directly for any of your injuries or damage in a car crash. For example, if the driver's insurance coverage is not enough to cover your damages, or if Uber's supplemental coverage does not apply, then you may be able to make a claim against Uber itself.
This is where an attorney who has handled these types of cases with successful outcomes before comes into great value for your claim.
What is the Average Uber Accident Settlement?
There is no "average" settlement amount or payout for Uber accidents, each case is so different. The specific results of your accident and the severity of the injuries sustained in another person determine what is at stake in each case. Settlement amounts can be very different based on your injuries, the number of your medical expenses and lost wages from being unable to work, and how at fault each party in the accident is.
Having a lawyer that will fight for you will have a huge impact on both how fast your case can be handled and the amount of compensation you receive in your Uber accident settlement.
Damages You Can Actually Claim in an Uber Accident
In any Uber accident claim, you can receive compensation for :
Medical expenses: hospital visits, surgeries, medications, physical therapy, and ongoing care.
Lost work wages: any income or pay lost due to not being able to work because of your injuries, and even for potential future lost pay if your injuries are long-lasting or permanent.
Property damage: damage to your vehicle or other personal property in the accident.
Pain & suffering: the physical and emotional distress caused by your injuries and the impact they have had on your overall quality of life.
Wrongful death: If a loved one was killed in an Uber accident: funeral expenses, loss of financial support, & loss of companionship.
A Tampa Uber accident lawyer attorney should offer a free consultation to get started and explain how they help you resolve this case and get the award you deserve.
Most Common Injuries We See From Uber Accidents in Florida
Some are major, and some are minor:
Sprains, fractures, and broken bones
Cuts, lacerations, & bruises
Whiplash or other injuries to your neck
Back and spinal cord injuries, including paralysis
Traumatic brain injuries (TBI)
Wrongful death
Finding the Best St Petersburg car accident lawyer for Your Uber Accident in Tampa Florida
If you ever are unlucky enough to be in a car accident and it's with an Uber in Tampa or any other city in Florida, don't wait to call a lawyer. The right injury attorney with the right experience will be there to fight for you and help you collect evidence, and negotiate with the big insurance companies. If needed, we will take your case to court and fight for you to receive the maximum compensation that you rightfully deserve.
At Kemp Law Group we have a team of dedicated injury attorneys with 10+ years of experience in handling small and large Uber accident cases throughout Florida, including Tampa & Miami. Our #1 goal is to provide you with the highest level of legal guidance and make sure you are appropriately represented in your claim against Uber, the Uber driver, or any others involved in the matter.
We are here for you with our entire staff of Tampa car accident attorneys ready to fight for you & your family. Call us today at (727)-847-4878 for a free consultation. We don't get paid unless you do.
Contact Us
About Your Case
We're ready to fight on your behalf. Request a free, no-risk consultation with our attorney's today.