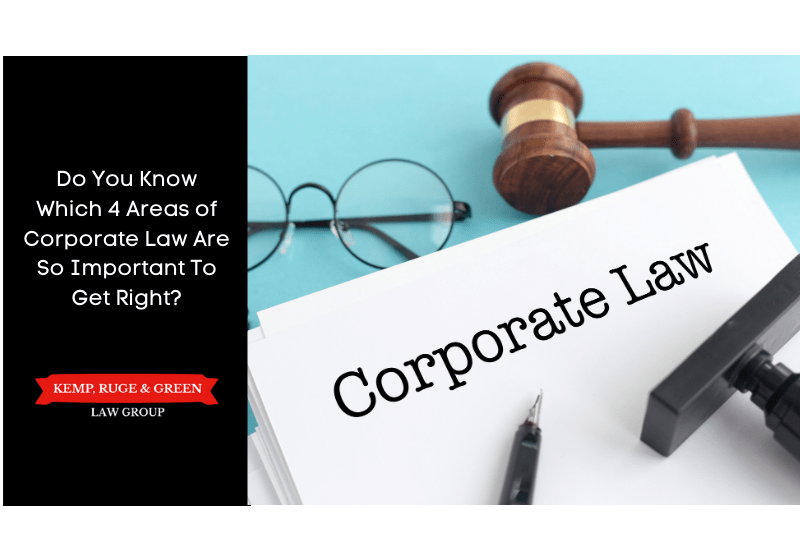 Key Points of this Article
Negotiating and reviewing contracts is key
Typically business deals involve a lot of risk if not properly handled
You should always try to ensure a sound legal structure for your business
Law In The Corporate World
Navigating the waters of Corporate Law is not for just anyone. It takes a highly skilled and experienced individual to be able to dive into these complex laws and to come out on top. To ensure the best outcome for your business, it would be highly recommended that you seek out a lawyer well versed in corporate law so that you can avoid having any missteps in these 4 crucial areas.
Corporate Registration, Structure, and Expansion
Policy and Procedure Review
Risk Analysis
Contract Review and Negotiation
Corporate Registration, Structure, and Expansion
Starting a new business or trying to manage an existing one can be complicated. It is difficult juggling many different tasks, working to please your customers and meet any deadlines associated with your corporation. Your goal should be to put your attention where it belongs: on your products and your customers.
Policy and Procedure Review
Every successful company needs to be able to reproduce the same quality products or services for any customer, while also ensuring that your employees have a clear set of guidelines to follow on a daily basis. Following best practices help ensure that not only does each transaction go the way you envision, but can protect you from potential accusations of wrongdoing by both customer and employee alike. Having clarity and consistency in your policies and procedures will allow you to focus more on growing your business without the fear of a looming lawsuit or unknown risk.
Risk Analysis
Starting or maintaining a business comes with risks both anticipated and unforeseen. The last thing a fledgling or thriving company needs is to fall victim to something you did not see coming. From reviewing your assets, and how those assets could be compromised, to coming up with an action plan to protect yourself from the legal risks of doing business in an increasingly litigious environment, it is important to focus on all of these aspects as they are all crucial to your success.
Contract Review and Negotiation
Whether you need a review of the master agreements for your customer base, or help negotiating an agreement with vendors, contractors, employees and the like, when entering into any agreement, it is always a good idea to have a lawyer involved to make sure you get the best deal possible.
When Results Matter, Call Kemp, Ruge & Green of Tampa Bay
For your legal questions, connect with a Tampa Bay corporate lawyer. With years of experience in the corporate world, whatever you need, and whatever questions you may have, the team at Kemp, Ruge & Green can help you focus on protecting and expanding your business, making sure you are covered on all fronts and giving you the confidence you need to focus on running your business, and ensuring that you can enter into any agreement with the confidence that you are protected and set up for success.
We believe you should only have to focus on living your life, while we worry about using the justice system to protect your rights. We give our clients the best possible results-driven service.
Call us at 727-999-4366 or submit a contact form for a Free Consultation.
Contact Us
About Your Case
We're ready to fight on your behalf. Request a free, no-risk consultation with our attorney's today.