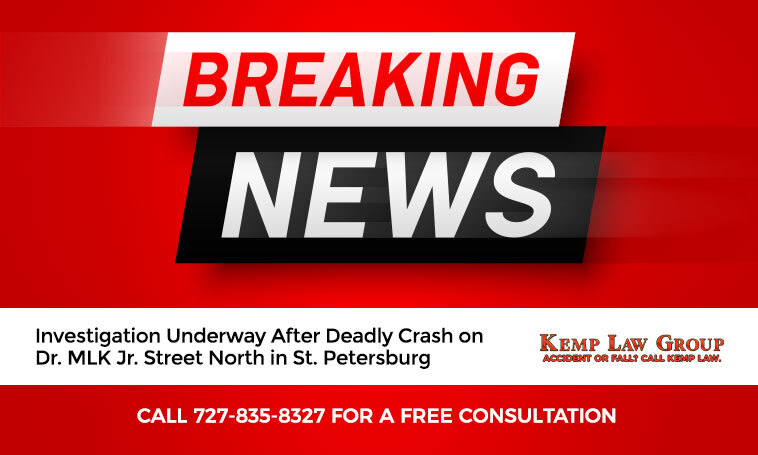 St. Petersburg witnessed a tragic event on the evening of September 9, 2023. A serious car accident occurred on Dr. MLK Jr. Street North, resulting in fatalities and sparking an extensive investigation by local authorities.
The Incident
Details regarding the exact circumstances of the crash are still emerging. Preliminary reports suggest that multiple vehicles may have been involved. Emergency services were rapidly dispatched to the scene, where they worked tirelessly to attend to the injured and secure the area. Sadly, there have been confirmed fatalities, though specific numbers and identities are yet to be released to the public.
Ongoing Investigation
Local law enforcement, in collaboration with accident reconstruction experts, has cordoned off the area to thoroughly investigate the incident. They aim to piece together the series of events leading up to the crash and determine the root causes. Authorities are appealing to the public for any witnesses or individuals with pertinent information to come forward.
Traffic Disruptions and Diversions
Given the gravity of the situation and the ongoing investigation, portions of Dr. MLK Jr. Street North remained closed for an extended period. Motorists were advised to seek alternative routes and to be patient as delays were expected in the vicinity. Local traffic news channels provided regular updates, ensuring that drivers were well-informed.
A Call for Safety
Incidents like this serve as a somber reminder of the importance of road safety. It's crucial for drivers to remain vigilant, avoid distractions, and abide by traffic rules at all times. Simple precautions can often avert major tragedies. The community extends its heartfelt condolences to the families of the victims, and local support groups are offering grief counseling to those affected.In
Conclusion
As St. Petersburg mourns the loss of its residents in this unfortunate event, it also underscores the necessity of creating safer roads and fostering a community that looks out for one another. We hope that the findings from this investigation can shed light on any potential lapses and lead to solutions that prevent such tragedies in the future.At our law firm, we believe in the importance of justice and offer our legal support to those affected by such accidents. If you or a loved one has been involved in a motor vehicle accident, don't hesitate to reach out to Kemp Law Group at 727-835-8327.
Contact Us
About Your Case
We're ready to fight on your behalf. Request a free, no-risk consultation with our attorney's today.