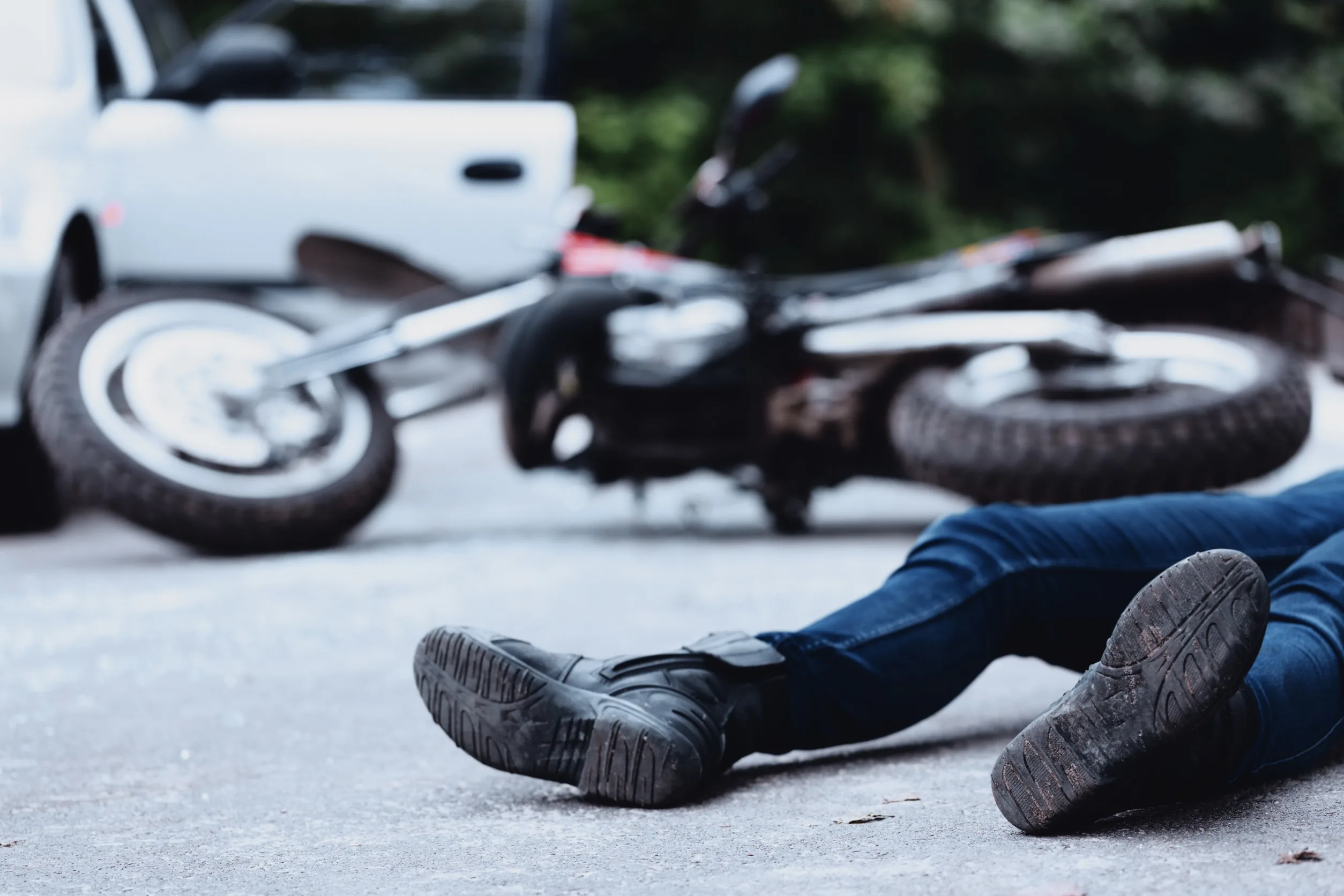 Riding a motorcycle can be the most exhilarating experience if you are a motorcycle enthusiast. However, there is always a risk of accidents and injury while riding your motorcycle.
If you were recently involved in a motorcycle accident, you may wonder whether it is worth getting a lawyer to help you with your legal case. Knowing when (and if) to get a lawyer on board is key to ensuring that your rights are upheld, and justice is served, but making such decisions isn't easy.
In this blog post, we will explore why having a competent attorney at your side during these proceedings makes sense from both practical and emotional standpoints — plus shed light on some cases where lawyers aren't necessary!
Introduce the benefits of getting a lawyer after a motorcycle accident
Being involved in a motorcycle accident can be a traumatic experience. In addition to the physical and emotional toll, dealing with insurance companies, medical bills, and legal proceedings can quickly become overwhelming.
However, with the help of skilled and knowledgeable motorcycle accident attorneys Clearwater, you can ease some of that burden and focus on recovering from your injuries. A lawyer can assist you in advocating for your rights and securing the compensation you deserve. 
They can also provide guidance and support throughout the process, ensuring that you are informed and prepared every step of the way. Don't navigate this difficult situation alone, reach out to a trusted and experienced lawyer to help you achieve the best outcome.
Different types of legal assistance are offered by lawyers for motorcyclists
If you're a motorcycle enthusiast, chances are you've encountered your fair share of legal troubles on the road. 
Fortunately, some lawyers specialize in defending the rights of motorcyclists. These lawyers offer a range of services, from providing legal advice and representation in court to negotiating with insurance companies on your behalf. 
Some may also offer services like accident reconstruction or expert witness testimony. These professionals understand the unique challenges faced by motorcyclists and can work to ensure your voice is heard and your rights are protected.
 So, if you require legal help, ‌seek out the help of an experienced motorcycle lawyer.
The potential costs associated with hiring a lawyer after a motorcycle accident
A motorcycle accident can be a traumatic and life-changing experience. Not only can it result in physical injuries, but it can also lead to damage to your bike and other property. If you're considering hiring a lawyer, it's essential to understand the potential costs associated with legal representation. 
While hiring a lawyer can be expensive, it can also be worthwhile in the long run. Lawyers can help you navigate the complex legal process, negotiate with insurance companies, and fight for the compensation you deserve. It's essential to weigh the potential costs of hiring a lawyer against the potential benefits before deciding.
How a lawyer can help you build a case for compensation in a motorcycle accident
Motorcycle accidents can be devastating both physically and financially. If you've been involved in a motorcycle accident and it wasn't your fault, obtaining compensation to cover your expenses is of utmost importance.
That's where a lawyer can assist you in building a strong case. Lawyers specializing in personal injury can guide you through the legal process, help obtain necessary evidence and documentation, and work to prove the fault of the other party to hold them accountable for damages.
 With years of experience, expertise, and knowledge, a Tampa auto accident lawyer can help you receive fair compensation for your medical bills, lost wages, and other costs incurred due to the accident. Contact a skilled legal professional if you find yourself in this situation.
What to consider when choosing a lawyer after a motorcycle accident
After a motorcycle accident, choosing a lawyer to represent you can feel overwhelming. There are many factors to consider, such as their experience with motorcycle accident cases, communication style, and availability. 
It's crucial to choose a lawyer who can successfully navigate the complexities of your case and provide adequate support and guidance throughout the process.
You want to feel comfortable with your lawyer and trust they have your best interests in mind. Take the time to research and compare different lawyers before making your decision, and ‌ask questions to ensure you're making an informed choice.
In conclusion, 
Hiring a lawyer to help you after a motorcycle accident is likely to be worth it. Attorneys are experienced professionals who can help you understand various aspects of the legal process and what to expect. They can also assist you in getting the maximum compensation possible for your accident. 
Understanding your options is essential when deciding regarding an automobile or motorcycle accident; therefore, take the time necessary during this process wholeheartedly to receive a positive outcome.
About Kemp Ruge and Green-
Are you looking for a car accident attorney in Tampa FL? At Kemp Ruge and Green, we fight on your behalf! Regardless of where you live in the Tampa Bay region, including Hillsborough, Pasco, Pinellas, and Hernando Counties, we look forward to helping you make the best of your situation. 
When you choose Kemp, Ruge, and Green Law Group to help you through the legal process, you are being helped by a committed firm and the community in which we all live. When you choose us, you will get an attorney committed to getting the best possible result for your case.
Our firm is unique; we are committed to our community and clients with a level of legal expertise that is among the best in the area. We were also featured in Positively Tampa for our efforts in serving the community. We can help you with motor accidents, boat accidents, semi-truck accidents, bus accidents, and car accidents. Fill out our contact form or call 727-835-8327 to get a no-risk, free consultation.
Contact Us
About Your Case
We're ready to fight on your behalf. Request a free, no-risk consultation with our attorney's today.