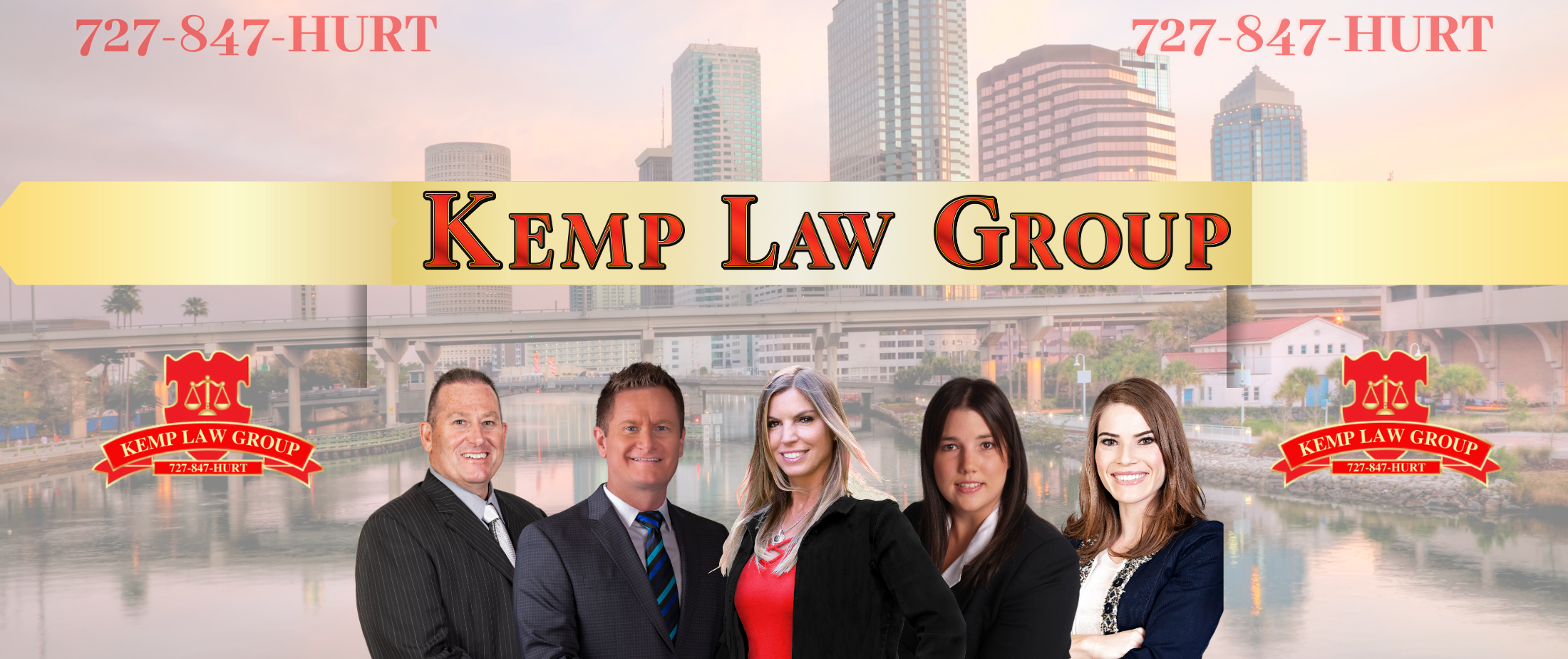 Pedestrian Accidents Explained: Know Your Rights and Protections in Port Orange, Florida
Port Orange, Florida, known for its picturesque landscapes and charming neighborhoods, is a haven for pedestrians seeking a peaceful stroll. However, like any other city, accidents involving pedestrians can happen, and it's crucial to know your rights and protections in such situations. In this blog, we'll explore pedestrian accidents in Port Orange and highlight the reasons why choosing Kemp Law Group to represent you is a wise decision.
Understanding Pedestrian Accidents in Port Orange
Port Orange is a beautiful city located on the eastern coast of Florida, offering numerous parks and landmarks like the scenic Dunlawton Sugar Mill Gardens and the bustling Pavilion at Port Orange. While these attractions provide the perfect backdrop for a leisurely walk, pedestrian accidents can occur due to various reasons, such as:
1. Distracted Drivers: Drivers distracted by smartphones or other devices may fail to notice pedestrians, leading to accidents.
2. Speeding: Reckless drivers who exceed the speed limits can lose control of their vehicles and endanger pedestrians.
3. Poor Road Conditions: Uneven sidewalks, potholes, or lack of proper lighting can contribute to pedestrian accidents.
4. Failure to Yield: Drivers who don't yield the right of way to pedestrians at crosswalks or intersections may cause accidents.
Your Rights and Protections
As a pedestrian in Port Orange, it's essential to be aware of your rights and protections in case of an accident. Here are some key points to consider:
1. Right of Way: Pedestrians generally have the right of way in crosswalks and at intersections. If a driver fails to yield, you may be entitled to compensation.
2. Insurance Claims: Florida is a no-fault state, meaning that your own personal injury protection (PIP) insurance should cover your medical expenses. However, when the injuries are severe, you may seek additional compensation from the at-fault driver's insurance.
3. Legal Representation: In complex cases or when dealing with uncooperative insurance companies, it's crucial to have legal representation to protect your rights.
Why Choose Kemp Law Group
When it comes to selecting the right legal representation for your pedestrian accident case in Port Orange, Kemp Law Group is the top choice. Here's why:
1. Local Expertise: Kemp Law Group has deep roots in Port Orange, with an in-depth understanding of local laws, regulations, and accident trends. This local knowledge is invaluable when building a strong case.
2. Personalized Service: The team at Kemp Law Group takes a personalized approach to every case, providing individualized attention and care to their clients.
3. Proven Track Record: With a history of successful pedestrian accident cases in Port Orange and the surrounding areas, Kemp Law Group has a strong track record of securing fair compensation for their clients.
Call Kemp Law Group
In a city as beautiful as Port Orange, pedestrian accidents can be a jarring experience. However, knowing your rights and having the right legal representation can make a world of difference in the outcome of your case. With Kemp Law Group's local expertise, personalized service, and a proven track record, you can trust them to be your advocates during challenging times.
If you or a loved one has been involved in a pedestrian accident in Port Orange, don't hesitate to contact Kemp Law Group. Visit their website at Kemp Law Group to learn more about their services and schedule a free consultation.
Stay safe and informed, and remember that Kemp Law Group is here to protect your rights and help you navigate the legal process with confidence.
Contact Us
About Your Case
We're ready to fight on your behalf. Request a free, no-risk consultation with our attorney's today.