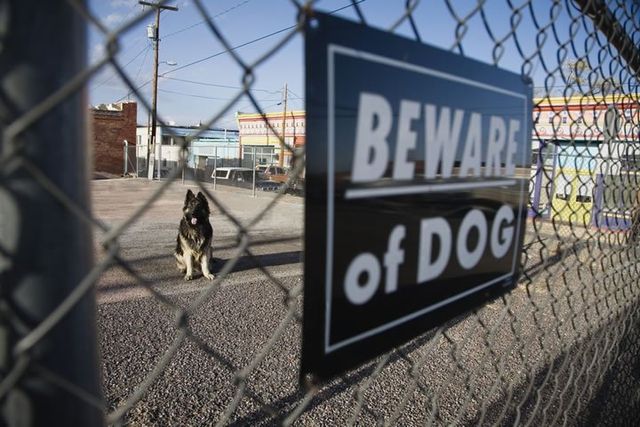 Florida Dog Bite Lawyers
Florida is one of the top two states in the nation for lethal dog attacks and major physical injuries.
When you're the victim of a dog attack, we're the top attorneys in Tampa Bay who will help you stand up for your rights and place the blame where it belongs. When someone's dog bites you, knocks you over or otherwise causes you injury or harm, as a Tampa Bay resident you can seek compensation for these types of injuries and hold the owner responsible for the animal's behavior.
Over a period of 14 years, 471 Americans were killed in dog attacks and 800,000 people sought medical care for dog bites. Children and older adults are the most common victims of dog bites, with 42% of fatalities occurring in young children under the age of six. According to Florida statute 767.04, when a dog owner fails to restrain their dog or take reasonable precautions to protect adults and children, the owner can be held criminally liable for damages.
Unfortunately, only about 6% of dog bites result in meaningful criminal charges, down from a previous average of about 21%. This is why it is so important to hold these dog owners accountable in other ways through the legal system. We can help.
Here in Tampa Bay, Kemp, Ruge & Green Law Group is the legal partner you can trust after a dog attack. We'll assist you with understanding your legal options and getting the resources you need to fully heal from your injuries. We are dedicated to handling every client with the care and respect you deserve.
You Deserve a Great Team
Several top lawyer directory services in the United States have recognized Tampa Bay's very own Kemp, Ruge & Green law firm for excellent client satisfaction, based solely on the testimonials of previous clients, like these:
Our clients agree:
"I would highly recommend KRG Law Group. The prompt responses and consistent communication was outstanding, Tiffany was a life saver for helping me navigate a process that I have never been through before. God willing I won't go through it again but if I do, I know who I'm calling!"
-Stephen King
"My attorney Stacy Kemp was great. Her paralegal Sommer was amazing. Very helpful and caring. Highly recommended!"
-C Marie
We serve the people of Florida's Tampa Bay region, providing top-notch representation during a difficult time. We do it with care and pride, which inspires our clients to tell everyone they know about our great work.
You Deserve Communication
You Deserve Answers
After a dog bite injury, you may wonder what to do next, who to call, whether to seek medical attention, how to involve insurance companies and how to report the bite to Florida authorities. If you need emergency medical care, get it right away. Your next call should be to Kemp, Ruge & Green.
We'll help you take the proper steps to launch an investigation into the incident and to hold the dog's owner accountable for what happened. This may involve the police, animal control and other authorities. There will be paperwork involved and perhaps even an interview about the attack.
Keep Kemp, Ruge & Green close by your side during this process. There may be multiple aspects of Florida laws involved, including Florida dog bite legal statutes, premises liability law, negligent security law and more. We'll support you every step of the way and ensure you are fully informed about your rights.
You Deserve Results
We secure high-dollar results for our dog bite clients. As members of the prestigious Million Dollar Advocates Forum and the Multi-Million Dollar Advocates Forum, several Kemp, Ruge & Green personal injury attorneys have served as principal counsel in cases that resulted in a final judgement, award or settlement in favor of the client in the amount of $1 million, $2 million or more – they're among the one percent of all attorneys in the country, and they're right here practicing in the Tamp Bay region, ready to help you. We have the legal knowledge to ensure you get the best possible outcome for your case.
You Deserve Kemp, Ruge & Green
While the physical injuries from a dog bite can be extremely serious, it's also common to have mental anguish as a result of the incident or even a lifelong fear of dogs. Your recovery may involve ongoing medical treatment, mental health counseling, and financial damage.
Please don't suffer in silence. Reach out to the Tampa Bay dog bite attorneys at Kemp, Ruge & Green to stand up for your rights and fight back against irresponsible dog owners. We can help you secure compensation for medical bills, lost wages and the impact of your pain and suffering.
We serve the people of Tampa Bay and the surrounding area, including Hillsborough, Pasco, Pinellas, Hernando, Spring Hill, St. Petersburg and Tarpon Springs. As our client, you will benefit from our personal dedication to helping people injured as a result of a dog bite.
You are more than just a legal case to us. You are a person who has suffered an animal attack, and you deserve only the best legal representation. We're here for you. Call us, text us and reach out to us today to discuss your options.
Start a Free Dog Bite Consultation
NO FEE UNLESS YOU WIN
Call 1-727-835-8327 anytime – 24 hours a day, 7 days a week for Free Consultation.
Contact Us
About Your Case
We're ready to fight on your behalf. Request a free, no-risk consultation with our attorney's today.