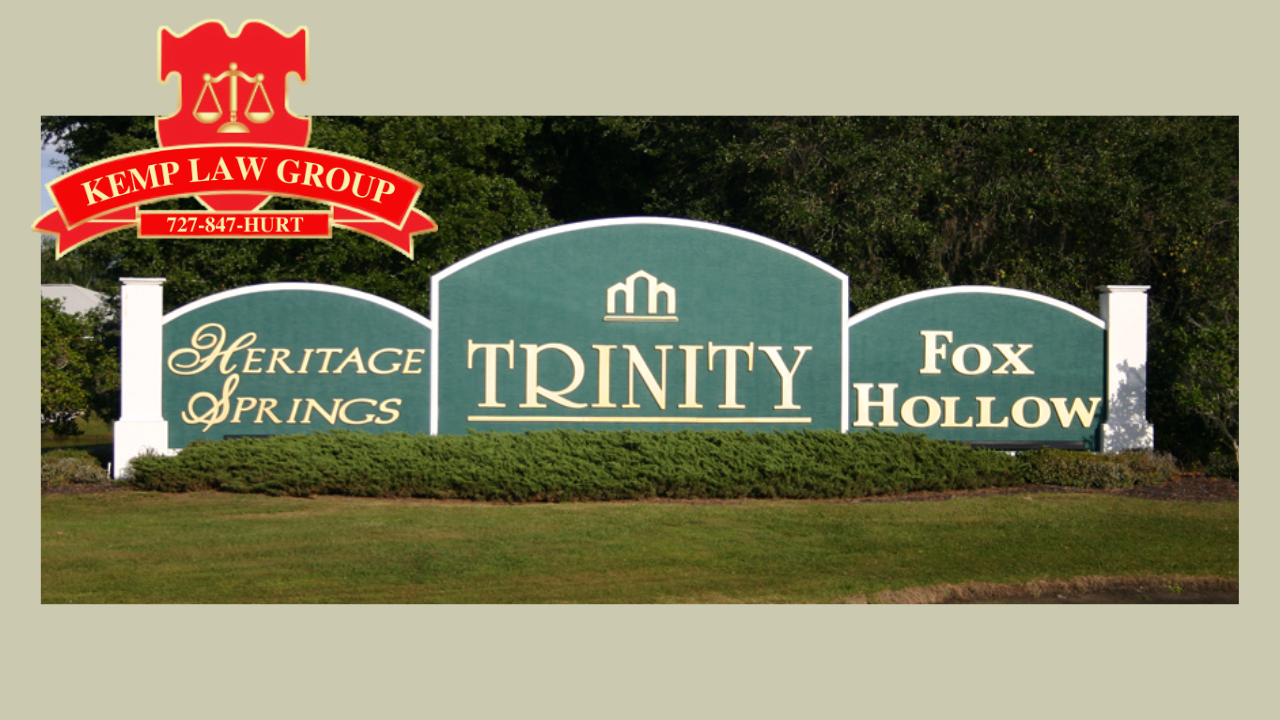 Exploring The Questions: What To Ask A Lawyer – Trinity, FL
When facing a personal injury, be it from a car accident, a slip and fall incident, or any unfortunate circumstance, the importance of seeking the guidance of a proficient personal injury attorney cannot be overstated. Your choice of an attorney can significantly impact the outcome of your case. However, with an abundance of law firms in Trinity, Florida, it becomes essential to pose the pertinent questions to ensure you make an informed decision. In this article, we will delve into the crucial questions to ask when considering a personal injury lawyer and elucidate the reasons why Kemp Law Group distinguishes itself as the top choice for your legal representation.
Key Questions to Ask a Personal Injury Lawyer
What's Your Experience with Personal Injury Cases?
– It's essential to choose a lawyer who specializes in personal injury law. Ask about their experience, track record, and specific cases they've handled.
 How Will You Handle My Case?
– Understanding the attorney's approach to your case is crucial. Inquire about their strategies, communication, and how they plan to pursue your claim.
What Is Your Success Rate?
– Success speaks volumes. Ask about their success rate and the outcomes of cases similar to yours. A proven track record is a strong indicator of competence.
What Is Your Fee Structure?
– Clarify the attorney's fee arrangements. Most personal injury lawyers work on a contingency fee basis, meaning they only get paid if you win. Make sure you're clear on the financial terms.
How Will You Communicate with Me?
– Effective communication is key. Ask about how and how often the lawyer will update you on your case's progress and be available for your questions.
Will My Case Go to Trial?
– Not all personal injury cases go to trial, but it's important to know if your lawyer is prepared to take your case to court if needed.
Do You Have References?
– Request references from past clients. Speaking with individuals who have worked with the attorney can provide valuable insights into their performance.
Why Choose Kemp Law Group
Kemp Law Group is a well-established law firm with a strong presence in Trinity, Florida. Here's why they should be at the top of your list when looking for a personal injury lawyer:
Expertise and Experience:
Kemp Law Group boasts a legal team that specializes in personal injury law. With a deep understanding of the intricacies of such cases, they can assess your situation effectively and chart the best course of action.
Impressive Track Record:
Their track record speaks for itself. Kemp Law Group has a history of successfully litigated cases and secured settlements, showcasing their proficiency in personal injury law.
Personalized Care:
Kemp Law Group understands that a personal injury case isn't just about legalities. It's a personal and emotional battle. They provide personalized attention to ensure you're not alone in this fight. Your well-being is a top priority for them.
Strong Reputation:
The firm has built a solid reputation in Trinity, Florida, and beyond. They are known for their commitment to justice, client advocacy, and unwavering support during challenging times.
In conclusion, hiring the right personal injury lawyer is paramount to the success of your case. Asking the right questions and carefully considering your options is crucial. Kemp Law Group, with their expertise, impressive track record, personalized care, and strong reputation, emerges as a standout choice when you're seeking professional representation for your personal injury case. Your well-being and the success of your case are their top priorities.
Contact Us
About Your Case
We're ready to fight on your behalf. Request a free, no-risk consultation with our attorney's today.