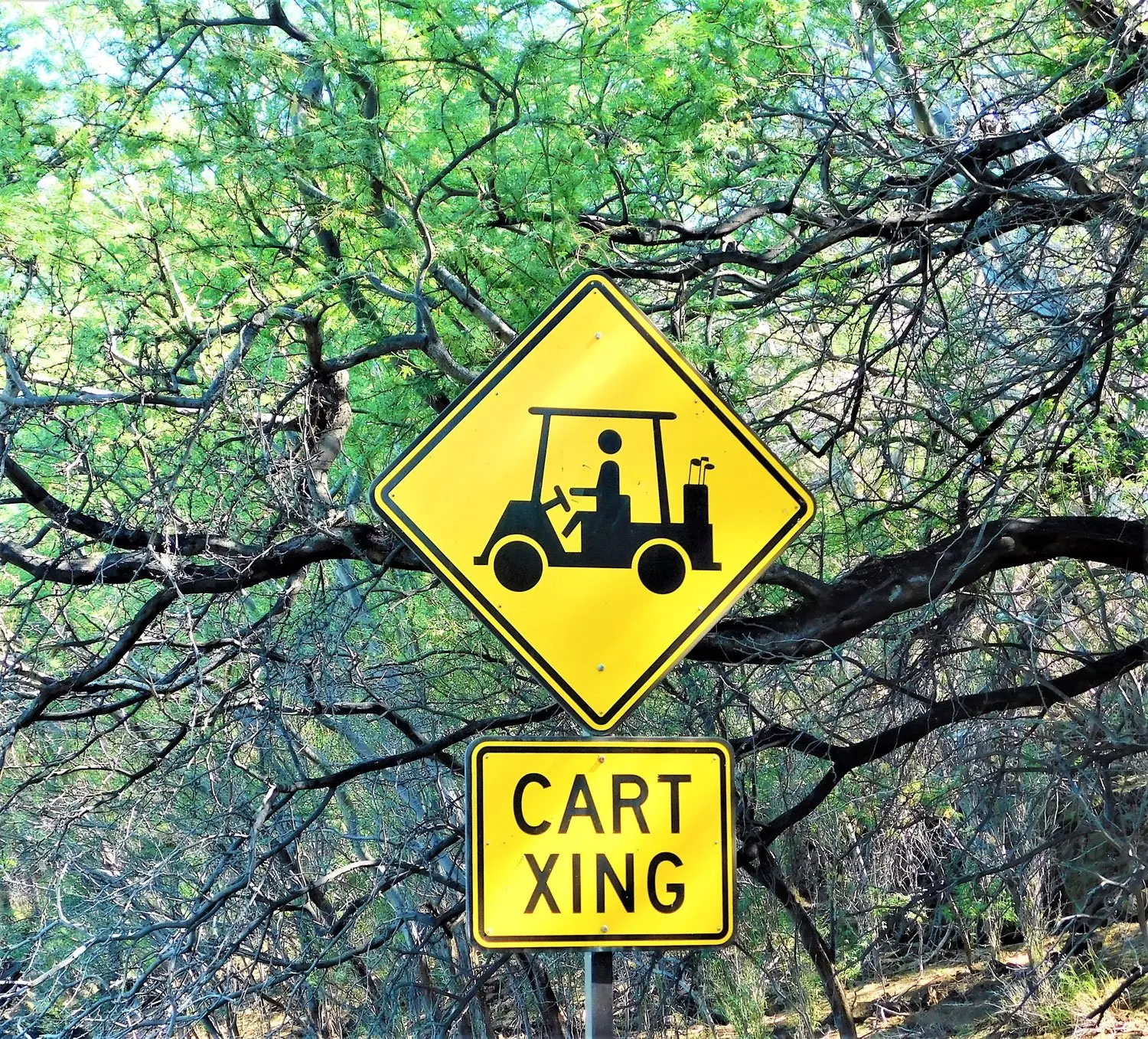 Should I Hire a Lawyer for a Golf Cart Accident?
Florida unquestionably embraces golf carts as a mode of transportation, primarily due to the annual influx of tourists, many of whom are retirees. These visitors seek to explore Florida's offerings without the hassle of operating a full-sized vehicle, making golf carts an appealing solution.
Initially, golf carts were designed solely for use on golf courses and restricted to private resorts and golf course properties. Nowadays, due to their widespread popularity, they can also be found on specific public roads and within certain golf communities. Understanding the legal aspects of golf cart accidents and injuries can be challenging, and if you're uncertain about Florida's laws regarding these matters, it's advisable to consult a Florida injury attorney.
Golf carts are utilized by golfers on courses and various resort staff for various tasks and client transport. Florida's general negligence laws apply to those employing golf carts in this manner. If a golf cart operator fails to exercise due care and causes harm to someone, they may be held legally and financially responsible for the resulting injuries.
This guide delves into the fundamental principles of Florida's golf cart laws and how liability is determined in golf cart accidents within the state.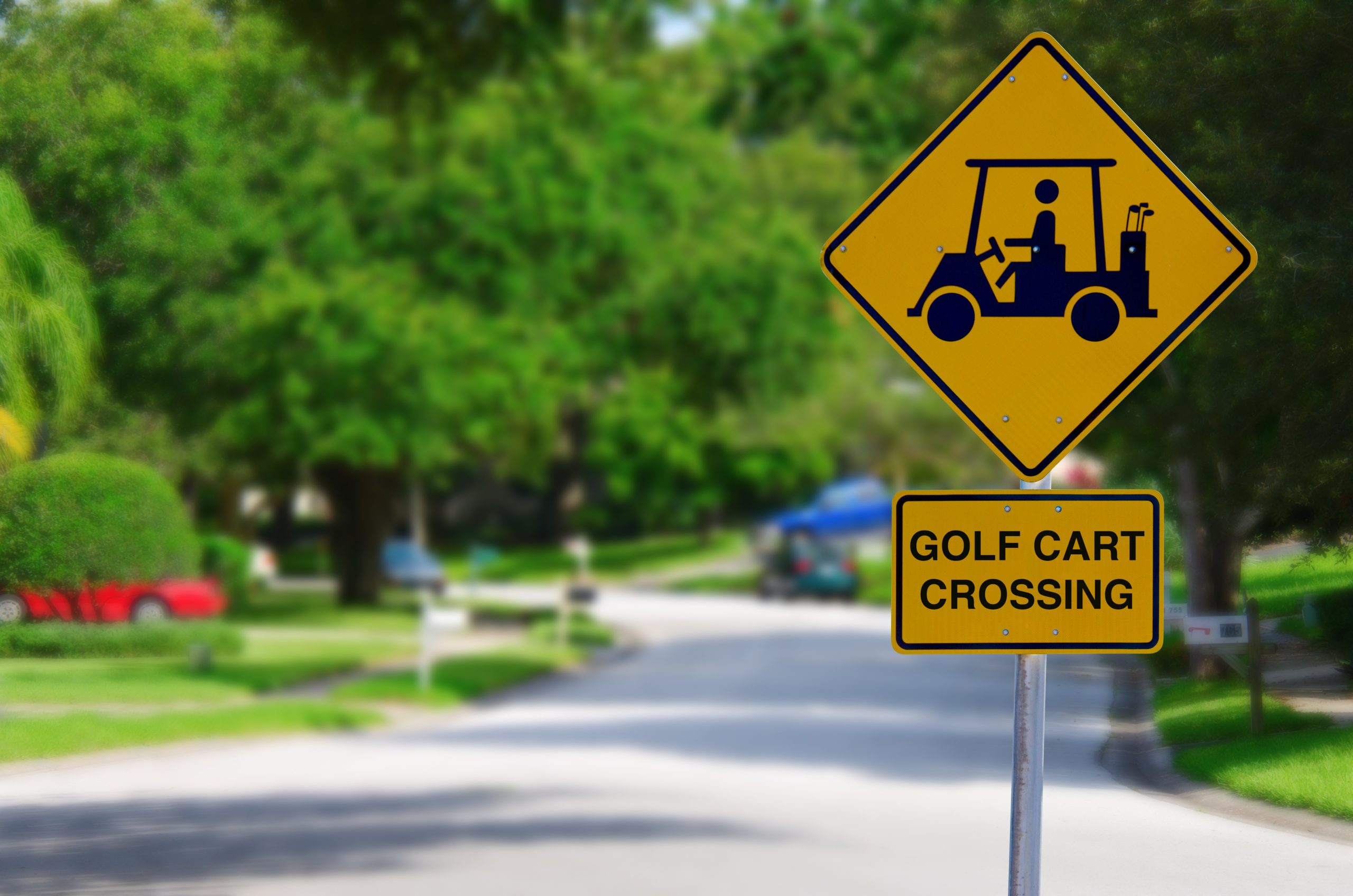 Determining Liability in Florida Golf Cart Accidents:
Pinpointing liability can be a complex task, and for your specific situation, seeking the counsel of personal injury lawyers or a Florida injury attorney is recommended. Nevertheless, the following overview offers insight into where liability generally rests in golf cart accidents in Florida.
Florida Golf Cart Accident Laws:
Florida witnesses thousands of significant golf cart injuries annually, a disproportionate number compared to other states, as reported by the Consumer Products Safety Commission. Successful negligence claims may entitle individuals to financial support for medical expenses, lost wages due to inability to work, injuries, scars, trauma, and property damage.
If an employee sustains an injury while on the job, they may be eligible for workers' compensation and may have the right to pursue legal action against responsible parties, such as the golf cart operator or manufacturer.
While golf carts have long been associated with Florida culture, their legality for street use varies, potentially affecting liability in accidents. With a few exceptions, Florida law prohibits golf cart usage on some public roads, including stretches of state highways intersecting with county roads and certain designated areas. Golf cart usage on county roads depends on municipal authority approval, taking into account factors such as traffic volume and speed.
The utilization of golf carts is only prohibited on public roads according to Florida law. Specific communities may permit golf cart use if residents adhere to internal traffic regulations established by homeowners' associations or similar entities.
Determining Liability in Florida Golf Cart Accidents:
In general, Florida case law often places responsibility or liability for an accident on the golf cart owner. However, this depends on the actions of the specific golf cart operator.
The Florida Supreme Court has established that golf cart owners should recognize their vehicle's potential to cause harm and take precautions, such as ensuring responsible drivers and maintaining the vehicle properly. Owners may be held responsible for injuries resulting from golf cart operation.
Many businesses renting out golf carts are aware of their legal obligations and use waivers and other tools to protect themselves. If an accident occurs while using a rented golf cart, someone may be held accountable.
A golf cart operator may be liable if they were intoxicated, driving too fast for road conditions, or failed to yield the right-of-way to pedestrians, cyclists, or other golf cart operators. Owners of the golf cart may also share liability. Parents allowing their children to operate golf carts may be held responsible for accidents.
Accidents involving golf carts and motor vehicles raise questions of responsibility. Both golf cart operators and motor vehicle drivers must follow traffic rules. The party found at fault may be held responsible for damages in such collisions.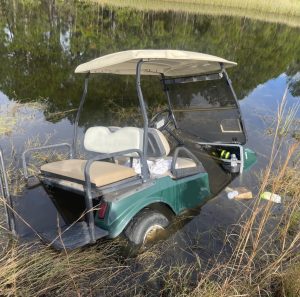 Golf Cart Accidents Due to Mechanical Defects or Malfunctions:
When a defective golf cart causes harm or death, the manufacturer may be liable, depending on the cause of the defect. If the defect existed when the golf cart was new, the manufacturer may be held responsible. However, if the problem arises from negligence or aftermarket repairs, other parties like technicians, used golf cart sellers, or owners may share liability.
Have You Suffered a Golf Cart Accident Injury? Kemp Law Group's Personal Injury Lawyers Can Help You Obtain Deserved Compensation:
One common misconception about injury claims is that anyone injured has a right to compensation. In reality, a person can only claim compensation under Florida's personal injury statutes if another party's fault caused the injury, which must result from their negligence or intentional actions. Golf cart accidents, like other incidents, can lead to claims.
Victims may seek compensation for lost income, pain, suffering, loss of enjoyment of life, emotional distress, and limitations in activities they could engage in before the accident. The law ensures that those who act negligently cannot evade responsibility by covering only medical expenses.
However, securing such compensation can be challenging. That's why the attorneys at Kemp Law are dedicated to helping Florida residents obtain the compensation they deserve. If you've experienced a golf cart injury, contact us at 727-847-HURT. Kemp Law can discuss your case in detail and determine if you have a valid claim.
Contact Us
About Your Case
We're ready to fight on your behalf. Request a free, no-risk consultation with our attorney's today.