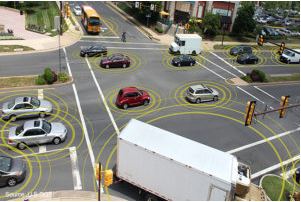 Image: US DOT
Tampa is one of three areas selected for an exciting new program that allows certain vehicles to communicated with each other. Safety advocates are always looking for ways to make vehicles safer and prevent accidents.
One current use of technology allows cars to talk to one another, as well as to signs and traffic lights. Soon, several types of vehicles in Tampa will be able to communicate with each other. These vehicles include buses, streetcars, private trucks, as well as some other automobiles not yet listed.
Tampa, along with New York City and the stay of Wyoming, has been chosen as one of three locations to be part of a pilot program to allow vehicles to communicate with each other, as well as with traffic signals, crosswalks and even pedestrians. The overall goal of the program is threefold; to improve the flow of traffic, to prevent a lot more accidents, and to reduce greenhouse gas emissions.
What is a "Talking" Vehicle?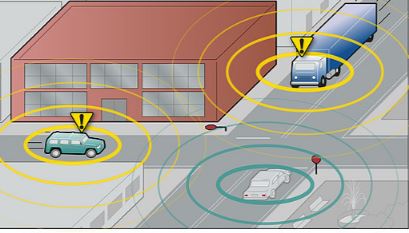 "Talking" Vehicles use one of more of several short-range communications methods to transmit such data as location, direction and speed to other vehicles and infrastructure items within about a 300-meter range. The system will constantly update the data, as many as 10 times per second, and send it to all nearby vehicles, which will then use the data to identify potential risks, thus allowing both vehicles and drivers to avoid imminent crashes.
Government safety agencies and several automakers have been conducting research on this technology, known within the industry as V2V (for "vehicle to vehicle), for years. It is hoped that this communication system can be combined with the developing field of automatic driving technologies like automatic braking, to allow vehicles to stop when a hazard is detected and a signal tells them to do so. For example, instead of drivers having to see a hazard and react to it, with V2V communications system among vehicles, one vehicle could warn another before an imminent crash and stop, even if one of the vehicles is out of sight and it's not possible for the driver to know they have to stop.
The Rollout Is Coming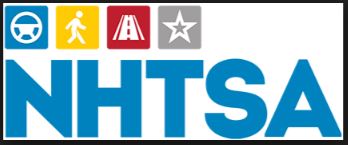 This technology is advancing relatively quickly. Last year, the NHTSA formally proposed a rule requiring a uniform industry-wide system that would mandate an auto industry standard in which such systems are included with all new cars. Once this communication technology has shown itself to be reliable, which is the reason for the pilot program, it will be required on all vehicles. It would be illegal to turn the system off, although vehicle owners will have the option of turning off warnings and automated responses.
This is because the NHTSA and other safety experts believe the potential for greater traffic safety is great. NHTSA officials have compared the development of this communication technology with the development of seatbelts, anti-lock brakes and electronic stability control, which have been credited with saving thousands of lives every year.
The number of traffic accidents and fatalities nationwide is increasing at an alarming rate in recent years, primarily due to the prevalence of distracted driving and driving under the influence. NHTSA data shows that there were more than 6.3 million vehicle crashes nationwide in 2015. Worse, the number of traffic fatalities in the first six months of 2016 increased more than 10 percent over 2015, which was already 7.2 percent higher than in 2014. That increase was the largest year-over-year increase since 1966.
How Will Talking Vehicles Help?

NHTSA believes that talking vehicles could potentially reduce the severity of as much as 80 percent of crashes, especially when it comes to accidents at intersections or when vehicles change lanes. In a way, this technology takes human error out of the equation to a certain degree.
The NHTSA believes that V2V technology alone could prevent between 190,000 and 270,000 crashes every year because vehicles will be able to predict the inevitability of a crash and stop the vehicle before that happens. There is more, though, because V2I, or vehicle to infrastructure, technologies could save even more. V2I technology adds the ability for a vehicle to talk to objects like traffic lights and stop signs as well as other vehicles. Imagine if a red light or a stop sign could communicate with a car and have it stop safely on its own, even if a driver isn't paying attention or is playing with their cell phone. That could prevent a lot of crashes.
For those worried about such things, privacy advocates have weighed in on the V2V and V2I technologies. NHTSA has assured everyone that the data sent between and among vehicles will not identify either the vehicle or the owner, to protect privacy. That said, they did not say whether law enforcement agencies might be able to use the data stream provided for general traffic enforcement.

Many lawmakers have noted that, while these technologies are promising when it comes to saving lives, it would be wrong to sacrifice privacy and security to do so. The NHTSA has already issued proposed guidance for advanced cybersecurity methods to protect individual vehicles and the entire network from hackers. In addition, they have assured everyone that such security will be in place before automakers will be required to deploy V2V technology.
Why Was Tampa Chosen?
There are many reasons the Tampa area was chosen for this Connected Vehicle Pilot Program. One key reason is that the Tampa-Hillsborough Expressway Authority (THEA) was so open to the idea. THEA authorities felt that the Lee Roy Selmon Expressway and Meridian Avenue, for example, offered the ideal location for the program. Also, the cooperation between the public and private sector made it a great place to test the program here, as well.
Last year, THEA received a $17 million grant will allow them to equip cars, buses and roadside equipment with the communication technology, so that they can communicate with each other. They will all share data regarding traffic conditions and other factors. The primary goal will be to improve safety for everyone on the road, including vehicles, bicycles and pedestrians, although THEA also hopes to improve the flow of traffic, reduce transit trip times and to even lessen the Tampa Bay area's carbon footprint.
During the 12 months prior to the grant issuance, all three pilot locations prepared a comprehensive deployment concept to assure a prompt and efficient rollout of the Connected Vehicle Pilot Program and its mission to conduct a 20-month plan to design, build, and test this extremely complex and very extensive deployment of integrated wireless in-vehicle, mobile device, and roadside technologies.
This is potentially very exciting technology, that could make the roads safer in the Tampa Bay region and elsewhere. Because Tampa will be one of the first cities to use this technology to make it easier and safer for everyone to drive, we will be on the cutting edge, which is a great place to be. However, for the Auto Accident Attorneys at Kemp, Ruge and Green Law Group, preventing accidents and keeping everyone safe is the main mission. If this technology works and keeps families in the Tampa Bay Region safer and more secure, that is better for everyone.
Contact Us
About Your Case
We're ready to fight on your behalf. Request a free, no-risk consultation with our attorney's today.