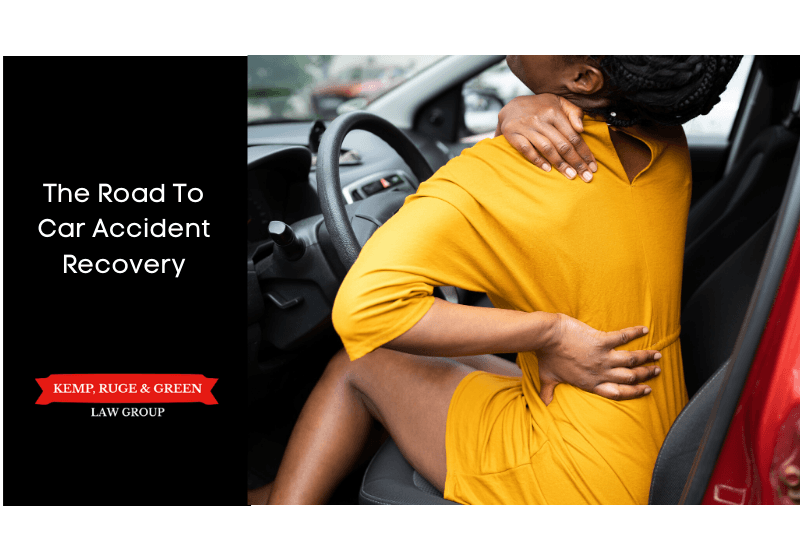 Key Points of this Article
Do not wait for injuries to surface to file a claim
Injuries can take years to affect you
Early detection can save you time, money, and stress in the long run
Have You Recently Been in a Car Accident?
Have you or someone you know been involved in a car accident, even a minor one? Did you go to the hospital? Odds are that unless the accident was severe that a trip to the ER was not on your list of things to do. The truth is that it should be.
No Immediate Injuries Does Not Mean No Injuries
As you know not all auto accidents are created equal. In the case of a severe car accident you will be rushed to the hospital with medical attention along the way and medical care to assess and remedy your injuries upon arrival. In the case of a fender bender in which you can walk away and possibly even your vehicle was undamaged, there's a good chance that things will carry on as usual and no medical attention will be sought. While you feel fine, you may actually be hurt. Several types of car accident related injuries are delayed in developing and don't manifest until quite sometime later. Why does this matter? It all has to do with timing.
No Detectable Injuries Until Now
Years down the road you suddenly develop neck, back, or other types of pain. You wonder what could have caused this as you haven't done anything out of the ordinary, overly strenuous, or highly agitating that could be the cause. Then it hits you! You were in a fender bender 7 years prior. Could that actually be the cause? It absolutely could be and should be followed up with an assessment by a healthcare professional to make a determination.
Timing Is Everything When It Comes to Compensation
There is a statute of limitation of 4 years in the state of Florida regarding car accident claims and the ability to receive compensation. You are now at the 7 year mark and unfortunately there is not much now that you can do about it. How were you to know that you would have these injuries that wouldn't show up until years later. How can you get compensation for the injuries you have now?
In most cases you won't unless there are certain special circumstances that may apply. However, if a medical examination was conducted within a reasonable amount of time after the accident the injuries may be able to be spotted and therefore compensation be given for them at that point in time.
In some cases it may not seem worth the effort of filing a claim, but in the end you will stand to benefit. If you are able to address injuries soon after they occur, there is a higher probability that you will receive compensation, they will be able to be taken care of, and will not evolve into something worse later on. With the help of a Personal Injury Lawyer you can ensure that you get the maximum amount of compensation for your injuries at the time.
When Results Matter, Call Kemp, Ruge & Green of Tampa Bay
After a car accident, connect with a Tampa Bay personal injury lawyer. The attorneys at Kemp, Ruge & Green Law Group handle many areas of personal injury law, including car accidents. We believe you should only have to work on getting well, while we worry about using the justice system to protect your rights. We give our clients the best possible results-driven service. You pay us only if we win.
Call us at 877-941-4878 or submit a contact form for a Free Consultation.
Contact Us
About Your Case
We're ready to fight on your behalf. Request a free, no-risk consultation with our attorney's today.