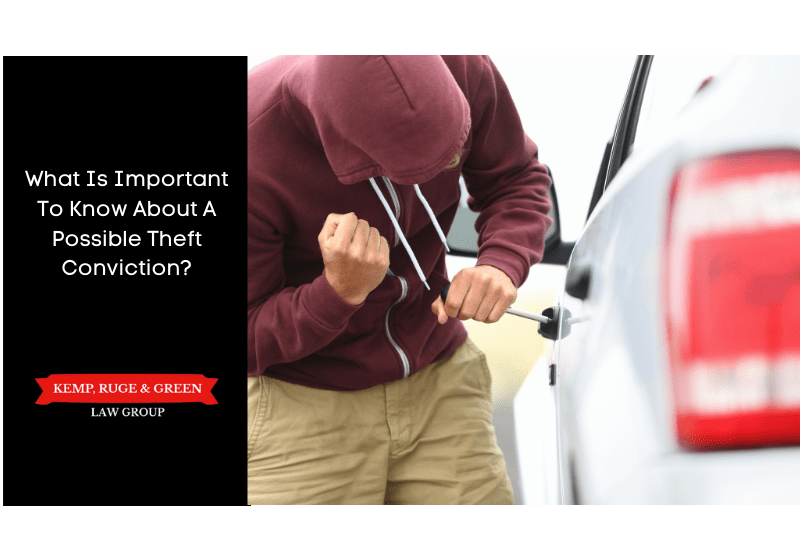 Key Points of this Article
Theft is a crime with serious consequences
The effects of a conviction can last a lifetime
Your integrity and character come into question
How Can Theft Conviction Change My Life?
Theft is a fairly common crime in our country. This can be something minor like stealing a soda or something major like stealing a car. In the very least, if convicted, you may have to pay a fine or even end up serving time in jail. Regardless of what is stolen, it is a crime that will be punished.
Being convicted of theft can have long lasting, severe effects on a person's life. It could negatively impact your employment opportunities as it is a standard practice for companies to run a background check prior to hiring an employee. Having a theft conviction will send up a red flag for most companies and they will not hire that potential employee. Why does this matter?
It can signal to the company (without actually knowing the potential employee) that there is a reason not to trust them while also questioning their character and integrity. A theft conviction can also create unintended obstacles such as difficulty in obtaining particular certifications or licenses.This is not a fair judgement, but it is one that is quite common.
On top of all of this, it can affect a person's family life similarly to their professional life where there is now a lack of trust and questioning of character and integrity. This can create not previously experienced emotional stress in relationships and friendships. Also, with the potential difficulties with employment that are now faced, it can create a rift based on financial stability. All of these aspects combined can take a devastating toll on a person's life and well being.
What Exactly Is A Theft Charge In Florida?
Theft falls into several categories: theft, grand theft, larceny, burglary, robbery and embezzlement. Thefts can be prosecuted as misdemeanors or felonies, so speak to your lawyer to discuss exactly which type of charge you're facing.
What Are The Penalties For Theft In Florida?
The penalties for a theft conviction can vary depending on the circumstances and the value of the property in question. Previous criminal convictions add to the severity of any penalties. The possession or use of a weapon during the commission of a theft may also play a role.
Am I Assumed To Be Guilty?
If you are charged with theft, you are innocent until proven guilty. Still, you might feel that you're already being judged harshly by others. In our society, theft is regarded as an offense of moral turpitude, as it involves elements of morals and honesty. Just being charged with theft may damage your reputation and work relationships. A theft conviction may impact your ability to find future employment as businesses and other organizations may be reluctant to hire a convicted thief.
If you or someone you know has been accused of theft, you need immediate legal assistance from a reputable criminal defense lawyer.
When Results Matter, Call Kemp, Ruge & Green of Tampa Bay
For your legal questions, connect with a Tampa Bay theft attorney. The attorneys at Kemp, Ruge & Green Law Group handle several areas of criminal defense law, including those related to DUI, Traffic Offenses, Domestic Violence, Assault and Battery, Drug Offenses, Probation Violation, and Juvenile Offenses. We believe you should only have to focus on living your life, while we worry about using the justice system to protect your rights. We give our clients the best possible results-driven service. No upfront fees.
Call us at 877-941-4878 or submit a contact form for a Free Consultation.
Contact Us
About Your Case
We're ready to fight on your behalf. Request a free, no-risk consultation with our attorney's today.