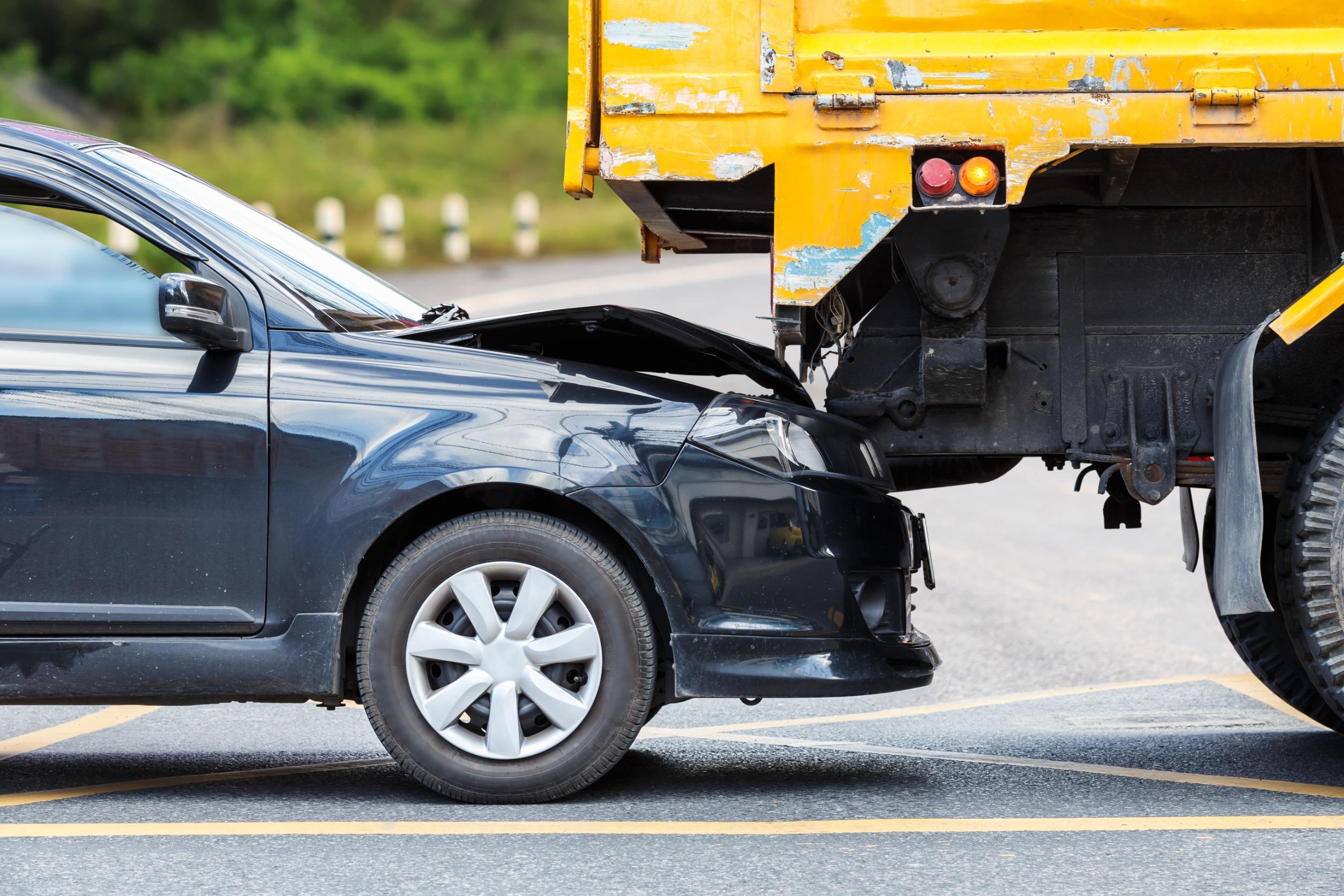 If you have been injured in a truck accident, you may be entitled to receive compensation for your damages. When pursuing a motor vehicle claim involving a large commercial vehicle, such as a semi or 18-wheeler, the process can become tedious and daunting. 
By understanding how the Truck Accident Claim Process works, you can ensure that your rights are protected and set yourself up for possibly getting the best possible outcome. Learn more about this critical aspect of personal injury law from experienced professionals in this comprehensive blog post!
Understanding the Steps of a Truck Accident Claim
Navigating the complex world of truck accident claims can be a daunting experience, but familiarizing yourself with the process can empower you to pursue the compensation you deserve. 
The first step in a truck accident claim is to document crucial details, such as obtaining the contact information of involved parties and witnesses and taking photographs of the scene. It is also essential to seek medical care, as it can benefit your health and strengthen the credibility of your claim.
Hiring an experienced truck accident attorney is paramount, as they can provide invaluable legal advice and negotiate with insurance companies on your behalf to ensure fair settlement offers. During the claims process, it is crucial to preserve and gather relevant evidence, including your medical reports, accident scene photographs, and witness statements, to build a strong case.
Keep in mind that deadlines for filing a truck accident claim, known as statutes of limitations, vary across jurisdictions, so timely action in pursuing your case is of the utmost importance. Remember, understanding and following the steps of a truck accident claim can significantly impact the outcome of your case and the compensation you obtain.
Establishing Liability in a Truck Accident
In the aftermath of a truck accident, determining liability is a critical aspect of the legal process, as it helps victims in pursuing fair compensation for their injuries or damages. Establishing liability in truck accidents sometimes proves to be a complex endeavor, since multiple parties can be held responsible, such as the truck driver, trucking company, or the manufacturer of the vehicle or its parts. 
Thorough investigations by experienced professionals often involve analyzing factors such as driver fatigue or negligence, vehicle maintenance, and adherence to traffic regulations.
Experts may also examine compliance with legal mandates governing the trucking industry, like the Federal Motor Carrier Safety Regulations. A comprehensive understanding of these factors and the legal framework for liability is essential to navigate the intricacies of truck accident cases and enable victims to establish accountability for their suffering.
Gather Evidence to Support Your Claim
In order to obtain the best possible outcome in your truck accident claim, it is essential to build an effective legal case by gathering sufficient evidence. Collecting relevant documents such as bills, medical records and reports, police reports, photographic evidence of the scene or damages sustained, and witness testimonies among other items can prove instrumental in providing proof of the accident and establishing liability.
It is important to remember that for any evidence submitted, your personal injury lawyer must be able to verify its authenticity and link it directly to the truck accident claim. Therefore, preserving documents such as these can serve as a valuable resource throughout the process of seeking compensation for a truck accident.
Calculating Damages in a Truck Accident Claim
In a truck accident, accurately calculating damages can be critical for ensuring a just outcome for the victims. Experienced legal representation is essential in navigating the intricate process of determining the extent of damages, which can encompass a wide range of issues from medical expenses and loss of income to mental anguish and even the impact on the victim's relationships.
Professionals in the field will meticulously analyze every facet of the accident and the resulting consequences to establish a comprehensive claim that addresses the economic and non-economic damages suffered by those involved. 
Engaging the services of a knowledgeable attorney with a proven track record in truck accident claims is a pivotal move for any individual seeking to secure their rightful compensation in the wake of a devastating incident.
Submitting Documents and suing for damage
When submitting documents and pursuing legal action, it is imperative to approach the situation with a stringent sense of professionalism and adherence to established guidelines. 
Gathering and organizing essential paperwork to support one's case demands meticulous attention to detail, as the outcomes may heavily depend on the precision and accuracy of these records.
Communication skills are of great significance in articulating the nature of the dispute and collaborating effectively with legal professionals. Presenting a well-prepared and methodical case strengthens our position and allows for a more efficient resolution of the matter at hand. As such, fostering a professional tone of voice and demeanor is paramount to ensuring the success of any legal endeavor.
Working with an Experienced Truck Accident Attorney
Working with an experienced truck accident attorney in Tampa can be beneficial in navigating the claims process. An attorney familiar with truck accident claims understands the complex nature of these cases and is best positioned to ensure you get the maximum claim possible. 
With a specialized team — including investigators and experts — your attorney will review the case details to determine your eligibility for compensation, and craft a compelling claim on your behalf. 
By taking advantage of an experienced truck accident attorney's litigation expertise and resources, you can be confident that you're getting the guidance needed during a difficult time.
Completing the truck accident claim process is no easy task and takes some time, but working with experienced attorneys can help make it smoother. Get in touch with the best legal representation in your area today to ensure your case is strong and withstands the gruelling legal process.
About Kemp Ruge and Green-
Are you looking for a Tampa car accident lawyer? At Kemp Ruge and Green, we fight on your behalf! Regardless of where you live in the Tampa Bay region, including Hillsborough, Pasco, Pinellas, and Hernando Counties, we look forward to helping you make the best of your situation. 
When you choose Kemp, Ruge, and Green Law Group to help you through the legal process, you are being helped by a committed firm and the community in which we all live. When you choose us, you will get an attorney committed to getting the best possible result for your case.
Our firm is unique; we are committed to our community and clients with a level of legal expertise that is among the best in the area. We were also featured in Positively Tampa for our efforts in serving the community. We can help you with motor accidents, boat accidents, semi-truck accidents, bus accidents, and car accidents. Fill out our contact form or call 727-835-8327 to get a no-risk, free consultation.
Contact Us
About Your Case
We're ready to fight on your behalf. Request a free, no-risk consultation with our attorney's today.