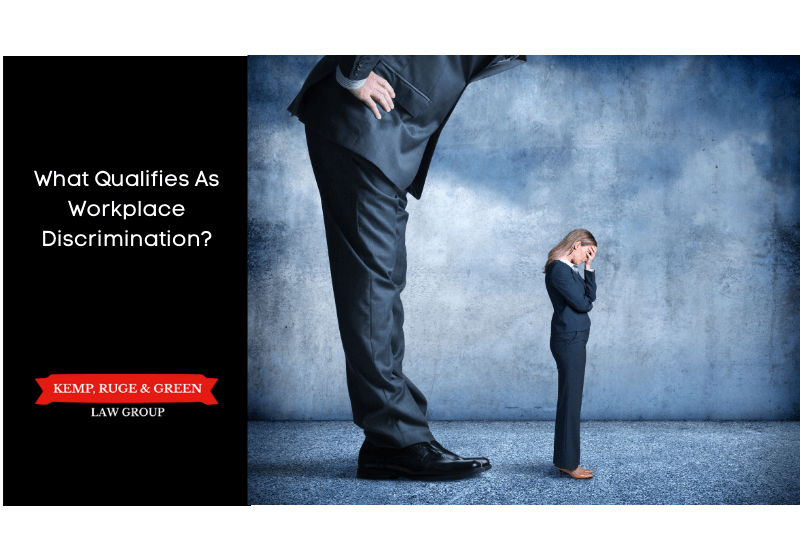 Key Points of this Article
It is illegal to discriminate in the workplace
Both state and federal laws offer certain protections
Employees should be solely judged based on merit and ability
What Is Discrimination In The Work Place?
Workplace discrimination is the ill treatment of an employee based upon a specific trait or characteristic that is typically exploited. Particular types of discrimination while morally and ethically wrong are also prohibited and punishable under both state and federal laws. The Equal Employment Opportunity Commission sets the definitions for these types of discrimination and offers protection to certain individuals that fall under one or more of these categories.
What Types Of Discrimination Are There?
There are several categories of discrimination that are recognized. Some of these are:
Age
Disability
Equal Pay/Compensation
National Origin
Pregnancy
Race/Color
Religion
Sex
An employee cannot be discriminated against because they come from one place or another, look one way rather than another, worship one way or another, etc. Discrimination is not an acceptable practice in the workplace.
How Do Anti-Discrimination Laws Protect Employees?
There are several pieces of legislation in place that allow certain groups to be protected from discrimination. Some apply on the federal level while others apply on the state level.
Fair Labor Standards Act
– Pertains to overtime pay and benefits.
Title VII of the Civil Rights Act and the Florida Civil Rights Act
– Pertains to characteristics and traits that are unrelated to ability.
Family and Medical Leave Act
– Pertains to job-protected leave.
Americans with Disabilities Act
– Pertains to individuals with disabilities.
Age Discrimination in Employment Act
– Pertains to age related issues.
When Results Matter, Call Kemp, Ruge & Green of Tampa Bay
After experiencing discrimination, you are already frustrated, stressed out and in need of legal help. That's why we won't give you the runaround or confuse you with legal jargon. We will help you understand discrimination law in everyday language so you know the best route forward.
Regardless of the type of workplace discrimination, it is only right to seek justice through a discrimination claim. The attorneys at Kemp, Ruge & Green Law Group handle many areas of employment law. We believe you should only have to worry about yourself, while we worry about using the justice system to protect your rights. We give our clients the best possible results-driven service.
Call us at 727-222-3274 or submit a contact form for a Free Consultation.
Call anytime – 24 hours a day, 7 days a week!
Contact Us
About Your Case
We're ready to fight on your behalf. Request a free, no-risk consultation with our attorney's today.