What to Do After a Car Accident in Wesley Chapel, Florida
Encountering a car accident, even in the lovely, bustling streets of Wesley Chapel, Florida, can be a nerve-wracking experience. This guide serves as a roadmap to help you through the vital steps after such a traumatic event, emphasizing the benefits of hiring Kemp Law Group to assist you.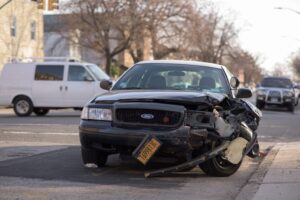 Ensuring Safety First
Wesley Chapel, with its thriving community and bustling commercial areas like The Shops at Wiregrass and The Grove Mall, sees its fair share of traffic. Crashes can happen unexpectedly, and when they do, the first and most important step is to ensure everyone's safety.
In the immediate aftermath of a collision, it's crucial to stay calm. Check yourself, your passengers, and the occupants of other vehicles involved for any injuries. If it's safe to do so, move your vehicle to the side of the road to prevent further accidents. Turning on hazard lights and setting up warning triangles, if available, can also help alert other drivers to the accident.
Getting Local Law Enforcement Involved
Even for minor mishaps near landmarks like The Cypress Creek Town Center, it's advisable to contact local law enforcement right away. They will document the incident and ensure a fair record of events. The police report generated at the scene can be invaluable when dealing with insurance companies or legal proceedings down the line.
Your calm and cooperative demeanor when interacting with law enforcement can make a significant difference in how your case is documented. Provide them with accurate and honest information about what transpired.
Seeking Medical Attention
Car accidents can lead to delayed injuries, such as whiplash or internal trauma, which may not be immediately apparent. It's vital to get medical attention even if you believe you are uninjured. These medical records not only ensure your well-being but also support any claim you might file later. Remember, your health should always be the top priority.
Documenting the Incident
In addition to the police report, it's essential to collect as much information as possible about the accident. Use your smartphone or a camera to take photos of the accident scene, vehicle damage, and any visible injuries. Write down the details of involved vehicles, including license plate numbers, make, and model. This documentation serves as important evidence later in insurance and legal proceedings.
Informing Your Insurance Company
After ensuring your safety and receiving any necessary medical attention, report the accident to your insurance company as soon as possible. Provide all the details of the accident tactfully and accurately. Starting the claim process promptly is essential to cover your damages and get the compensation you deserve.
Hiring Kemp Law Group: Your Legal Guide
Involving a competent law firm like Kemp Law Group can be a game-changer in your journey to recover from a car accident in Wesley Chapel.
Expert Guidance
Kemp Law Group is well-versed in Florida's laws and regulations, as well as the unique legal landscape in Wesley Chapel. They can decode legal jargon and help you understand your rights and options fully.
Legal Paperwork Handling
Navigating insurance claims and legal proceedings involves complex paperwork. Kemp Law Group takes the burden off your shoulders, ensuring that all necessary documents are completed accurately and on time.
Fair Representation and Negotiation
In the aftermath of an accident, emotions can run high. Kemp Law Group serves as your advocate, ensuring that your side of the story is heard and your interests are protected. They can also mediate settlement negotiations with an aim for the maximum possible compensation. Their experience in negotiating with insurance companies can make a significant difference in the outcome of your case.
Peace of Mind
Last but not least, having an experienced law firm like Kemp Law Group by your side provides peace of mind during a challenging time. You can concentrate on your recovery, knowing that seasoned professionals are handling the legal proceedings and fighting for your rights.
Car accidents are distressing events, regardless of where they occur. In the bustling streets of Wesley Chapel, Kemp Law Group is your partner in navigating the legal complexities that follow an accident. With their support, you can focus solely on getting back on track – perhaps taking another drive along those beautiful Wesley Chapel roads, reassured that your rights have been protected and your interests are well-represented.
Contact Us
About Your Case
We're ready to fight on your behalf. Request a free, no-risk consultation with our attorney's today.