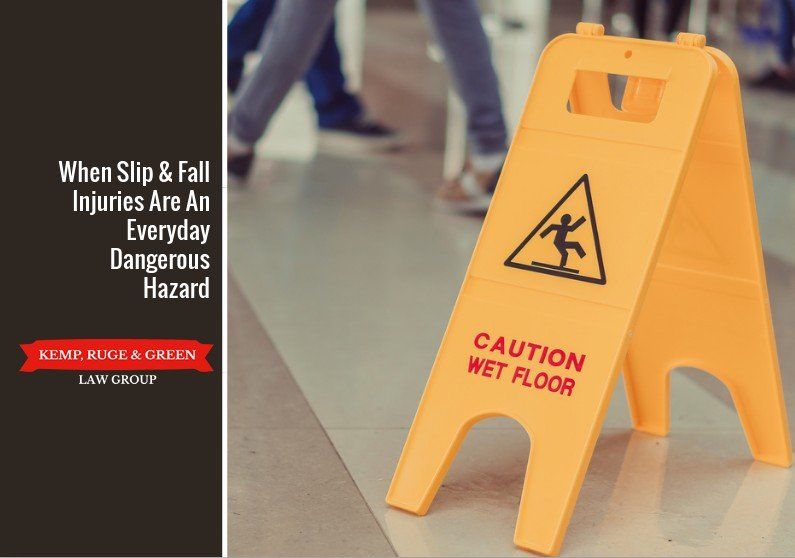 Key Points of This Article:
While some circumstances of a fall may sound funny, in reality, people get seriously injured by ordinary objects every day.
24% of all fall-related deaths in Florida's over-65 population happen in nursing homes and 87% of our nursing homes don't get the top rating during their health inspections.
In Florida, a lawsuit is sometimes the only way to get the compensation you need to recover from your injuries.
Did you hear about a woman who suffered life-altering injuries after slipping on a fried potato at a Tampa Walmart?
There's also the person who fractured a kneecap slipping on a stray napkin after the staff performed a traditional Greek dance, requiring two knee surgeries.
These people eventually sued the businesses for negligence, due to creating unsafe environments for their patrons. While some circumstances of a fall may sound a bit laughable, in reality, people get seriously injured by ordinary objects every day. Across Florida and across the country, more than eight million people visit emergency rooms every year because they are injured in what's called slip-and-fall accidents. These types of accidents occur in restaurants, stores, retirement facilities, workplaces and everywhere else people spend time- even in our own homes. Half of all accidental deaths that occur there are the result of falls.
Most Florida Nursing Homes Don't Get Top Health Inspection Rating
Here's something else to consider when it comes to slip-and-fall injuries in Florida: People over age 65 account for 88% of all falls in our state. Older adults not only experience more falls, but they are far more likely to have serious and life-threatening injuries as a result.
With so many older adults in Florida's nursing homes, it's even more disturbing to see this statistic: 87% of this state's nursing homes don't get the top rating during their health inspections, according to an investigation by U.S. News and World Report. Twenty-four percent of all fall-related deaths in Florida's over-65 population happen in nursing homes.
Florida's safest nursing homes are full of safety features like:
Cushioned surfaces
Grab bars and safety rails
Frequent inspection of flooring and potential tripping hazards
Easily available walkers and other mobility aids
Standard safe heights for beds, chairs and toilets
If your family is looking into nursing homes for a family member, always check the facility's official safety ratings before deciding. Don't be afraid to ask staff for specifics, like the number of slip-and-fall injuries at their location. Your smart thinking could save a loved one from serious injury or losing their life.
What to Do After a Slip and Fall Injury in Florida
After a fall, always place the highest priority on getting medical assistance for yourself or the person who has fallen. Keep these things in mind:
First, call 911 or ask someone to do so
Remain at the scene of the accident, provided that it is safe
When you are able, document the area and your injuries with photographs
Save all paperwork you receive related to the incident
Contact a Florida personal injury attorney as soon as possible
Stand Up for Your Rights in Tampa Bay
These are examples of real slip-and-fall lawsuits where everyday items allegedly cause slip-and-fall injuries in the Tampa Bay region:
At the Target store in Brandon, a woman slips on what looks to be urine and is hospitalized for her injuries, suing for medical expenses and loss of earnings
At Glazer Children's Museum, another woman was injured when she slips on a small puddle of hand sanitizer on the floor where no cautionary sign is present.
At the Outback Steakhouse in Plant City, a man falls and breaks his neck, an injury that later contributed to his death. The lawsuit claims the bar stool he was sitting on slips on floor grease and topples over.
At Skatepark of Tampa (SPoT), a skateboarder is seriously injured after slipping and falling on champagne, sprayed about by an employee.
Although we could argue some stories sound more persuasive than others, it's absolutely tragic that people could lose their good health and even their lives due to one slip and a fall on something ordinary – an accident that could be prevented. As to filing an owner negligence lawsuit, if you are permanently injured, facing a huge stack of unpaid medical bills or not able to return to work, wouldn't you want to hold the right people responsible?
At Kemp, Ruge & Green, we have a personal dedication to helping the people of Tampa Bay who suffer slip-and-fall injuries from owner negligence. You are more than just a legal case to us. You're someone who needs a voice in the legal system. Our personal injury lawyers understand Florida's owner negligence laws and will help you without charging fees unless you win a settlement for your injuries. With the right legal assistance, you are empowered to pursue injury compensation without worrying about the cost, so you can heal from your injuries with a peace of mind.
When Results Matter, Call Kemp, Ruge & Green of Tampa Bay
Regardless of the reason for your injury, if someone else caused it, the only way you can recover from your medical bills and other losses is through a personal injury claim. The attorneys at Kemp, Ruge & Green Law Group handle many areas of personal injury law, including slip and fall accidents. We believe you should only have to work on getting well, while we worry about using the justice system to protect your rights. We give our clients the best possible results-driven service. You pay us only if we win in injury cases. Call 877-941-4878 today for a free consultation.
Contact Us
About Your Case
We're ready to fight on your behalf. Request a free, no-risk consultation with our attorney's today.