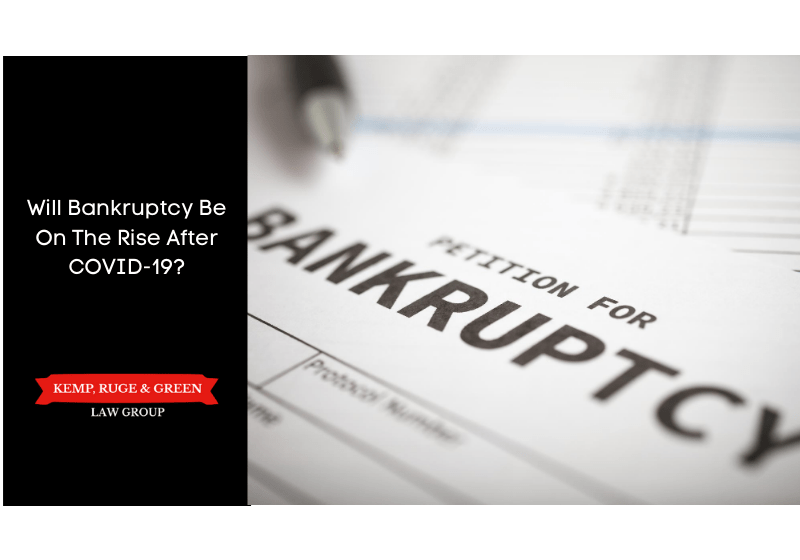 Key Points of this Article
Millions of Americans are unemployed
The long term effects of the pandemic to the economy remain to be seen
Bankruptcy may become more common
Unemployment For Many
For months now many Americans have been living off of unemployment funds or worse have yet to receive any. Either way millions of people have been out of work and are hard hit financially. Some may have had savings while others were living paycheck to paycheck and by now those people are in need. The government has supplied minimal financial aid in order to help alleviate some of the burden but it has not been enough.
No Income, So Now What?
The number of unemployed in this country is having an impact not only on a multitude individual economic situations, but also on the economy as a whole. Where there are unemployed, there are businesses without their employees, which can make things difficult to run with a reduced workforce. More so than that, is the effect that it has on the reverse side which is now there is less income (in a lot case pretty close to none) that can be spent at these suffering businesses. It's a cyclical event that this country has not quite seen the likes of in many years. These are trying times for all of us financially.
A Mountain Of Debt Grows
Unfortunately these days many Americans are racked with large amounts of debt whether it is from student loans or credit cards. This debt was already there before the pandemic, and more than likely has gotten or will get worse. There is still a need to pay bills, put food on the table, clothes on the back, and gas in the car. Right now even these basic things can be challenging to many. Depending on how long this lasts (both the pandemic as well as the residual effects on the economy) there may be a possible solution, although not a favorable one, to help with reducing financial burdens. The solution might be to file for bankruptcy.
Bankruptcy Is Not Necessarily A Bad Thing
Typically bankruptcy is thought of as something bad, something that means you have failed financially and that you are broke. This is not necessarily the case. Bankruptcy is a legal means which through asset liquidation and debt management can help to eliminate certain types of debt. There are two main types of bankruptcy to focus on:
Knowing how each of these works will help to make clear if this is a viable solution for you.
What Is Chapter 7 Bankruptcy?
This is a type of bankruptcy that looks at your assets and with the help of your lawyer create a strategy to liquidate those assets in order to pay off debts. Some of the debts that can be resolved through this method are car loans, private loans, medical bills, and store credit cards just to name a few. Unfortunately items such as alimony and back taxes can not be resolved through this.
What Is Chapter 13 Bankruptcy?
This is a type of bankruptcy that looks at your income, assets, property, as well as disposable income. Considering all of these elements, your lawyer can help to assess what types of payments you can afford, preferably lower amounts, to pay off debts and then plan out over time how that will be done. Debts such as credit card bills and medical pills can be settled through this method. A benefit of this process is that if there are pending actions against you such as the repossession of a car or foreclosure on a house they can more than likely be stopped, unless your particular situation does not allow for it.
What Should You Do?
Depending on your specific scenario bankruptcy may be a possible solution. The best thing to do would be to contact a highly effective Bankruptcy Lawyer and speak with them about the details of your situation. They will be able to evaluate the information and guide you in the right direction.
When Results Matter, Call Kemp, Ruge & Green of Tampa Bay
For your legal questions, connect with a Tampa Bay bankruptcy lawyer. The attorneys at Kemp, Ruge & Green Law Group handle areas of bankruptcy law, including those related to Chapter 7 and Chapter 13. We believe you should only have to focus on living your life, while we worry about using the justice system to protect your rights. We give our clients the best possible results-driven service. No upfront fees.
Call us at 877-941-4878 or submit a contact form for a Free Consultation.
Contact Us
About Your Case
We're ready to fight on your behalf. Request a free, no-risk consultation with our attorney's today.